Has your life felt busier lately? You're not alone. Many of us have busy schedules and long to-do lists — so long that it can feel like there are not enough hours in the day!
We've got a tip that can help you tackle that to-do list: Invest in your health. When you're healthy and feel great, you have the energy to do anything! And Lone Star IV Medics can help you take your health to the next level with mobile IV therapy in Burleson, TX.
Applications of IV Rehydration Therapy
Near Burleson, TX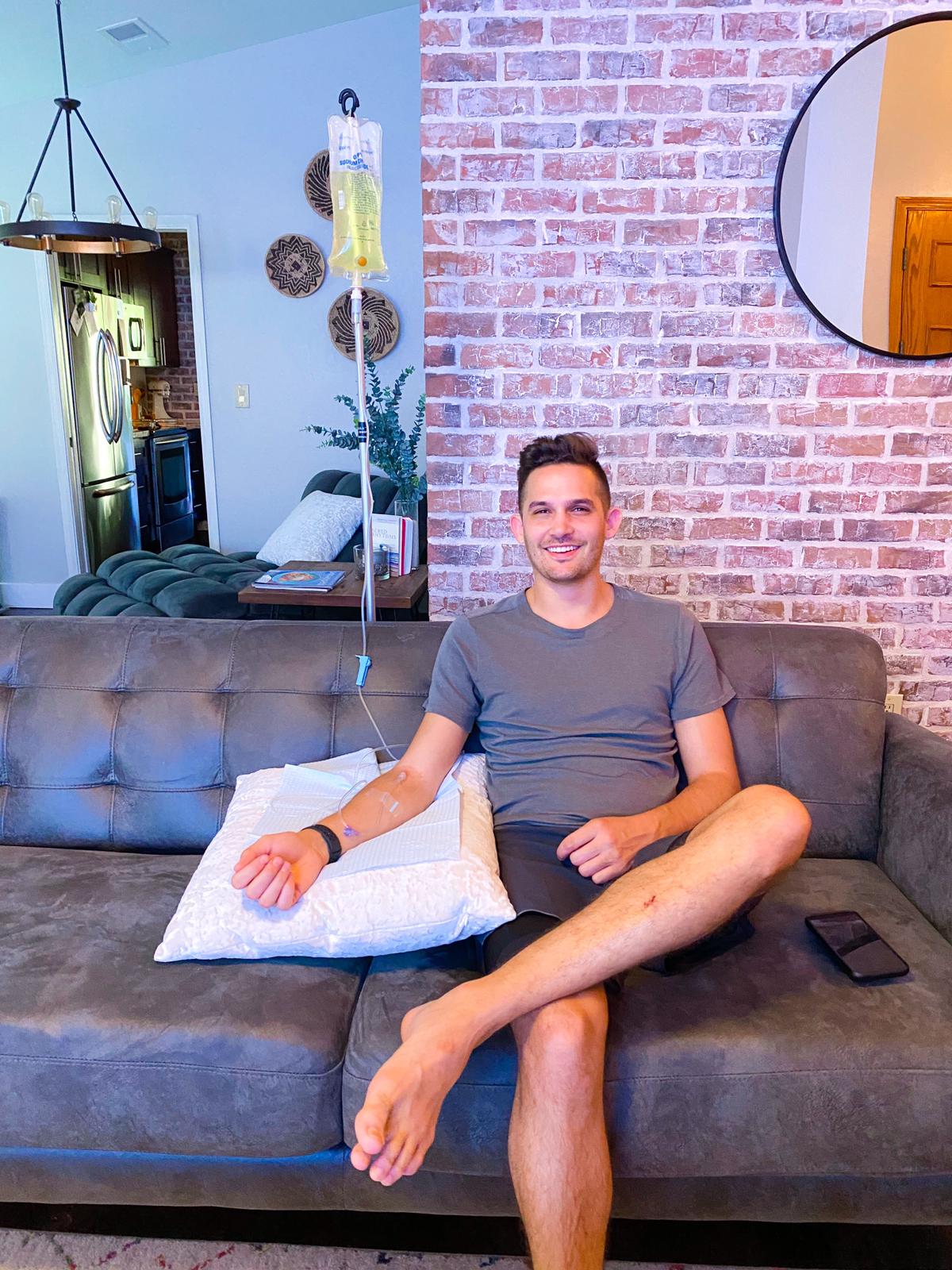 Recover Fast with IV Therapy in Burleson, TX
Our team of healthcare providers is dedicated to helping patients enhance their health through vitamin infusions in Burleson. 
We offer potent IV cocktails that contain the fluids, electrolytes, vitamins, and minerals your body needs for optimum health. These infusions can rehydrate and replenish your body in as little as 30 minutes, bringing you near-instant relief from a variety of uncomfortable symptoms.
What symptoms can IV therapy help manage? Our patients have used IV treatments in Burleson to target migraine symptoms, morning sickness, muscle aches, and much more. You can use IV therapy to help you bounce back from a hangover, assist your weight loss efforts, or even support your immune system during flu season. 
And here's the best part: Lone Star IV Medics can help you feel better in the comfort of your home! When you call us for IV therapy in Burleson, we'll send a team of medical professionals straight to your house, office, or hotel. After a quick health assessment, they'll administer the IV treatment that is best for your unique symptoms. All you have to do is sit back and wait for those vitamins and fluids to help you recover! 
IV therapy can help alleviate the symptoms associated with!
How Much Does Mobile IV Therapy Cost in Burleson, TX?
We want to make it easy to get IV vitamin therapy in Burleson, TX — no matter what your budget may be. That's why Lone Star IV Medics offers pricing packages to fit your budget. We also offer vitamin mix-ins that you can add to any IV. 
All our IV treatments contain high-quality, medical-grade ingredients like vitamin C, zinc, glutathione, and others that can enhance your health and help you recover. Whether you want a simple vitamin B complex infusion or a cocktail with vitamins, minerals, and medications, Lone Star IV Medics can get you the treatment you need.
How to Book a Mobile IV in Burleson, TX
Lone Star IV Medics has teams of healthcare providers ready to go in Burleson and many other locations we serve around Texas. If you wake up hungover, feel a cold coming on, or are simply tired from a busy schedule, give us a call and we'll help you get back on your feet.
You can contact our team with any questions about IV therapy in Burleson, or check out our schedule online to make an appointment. We know you're going to love the benefits of IV therapy!
Book Now!
Serving Burleson & all suburbs!
Open 8AM-8PM, Daily