Are you feeling lackluster from illness or exhaustion? Looking for that extra spark when it comes to athletic performance or anti-aging vitality? Add some vibrancy to your life with IV therapy. Lone Star IV Medics wants you to enjoy optimal wellness, which is why we provide exceptional IV therapy in Buda. 
You'll experience the benefits of fast, effective mobile IV service performed at your home or office. We eliminate the long waits that are typically involved with IV services at an urgent care clinic or hospital emergency room. With an at-home mobile IV service, you get to relax in comfort and leave the work to us.
The Lone Star IV Medics team consists of healthcare providers with experience in IV therapy. Their goal is to deliver the best possible treatment for every patient. The team is supported by a board-certified physician (M.D. or D.O.) offering medical direction and a doctorally prepared pharmacist (Pharm.D.) and naturopathic doctor (N.D.) supplying consulting guidance. Your well-being is our primary concern. Contact us today to learn more about how we can help you feel rejuvenated. 
Applications of IV Rehydration Therapy Near
Buda, TX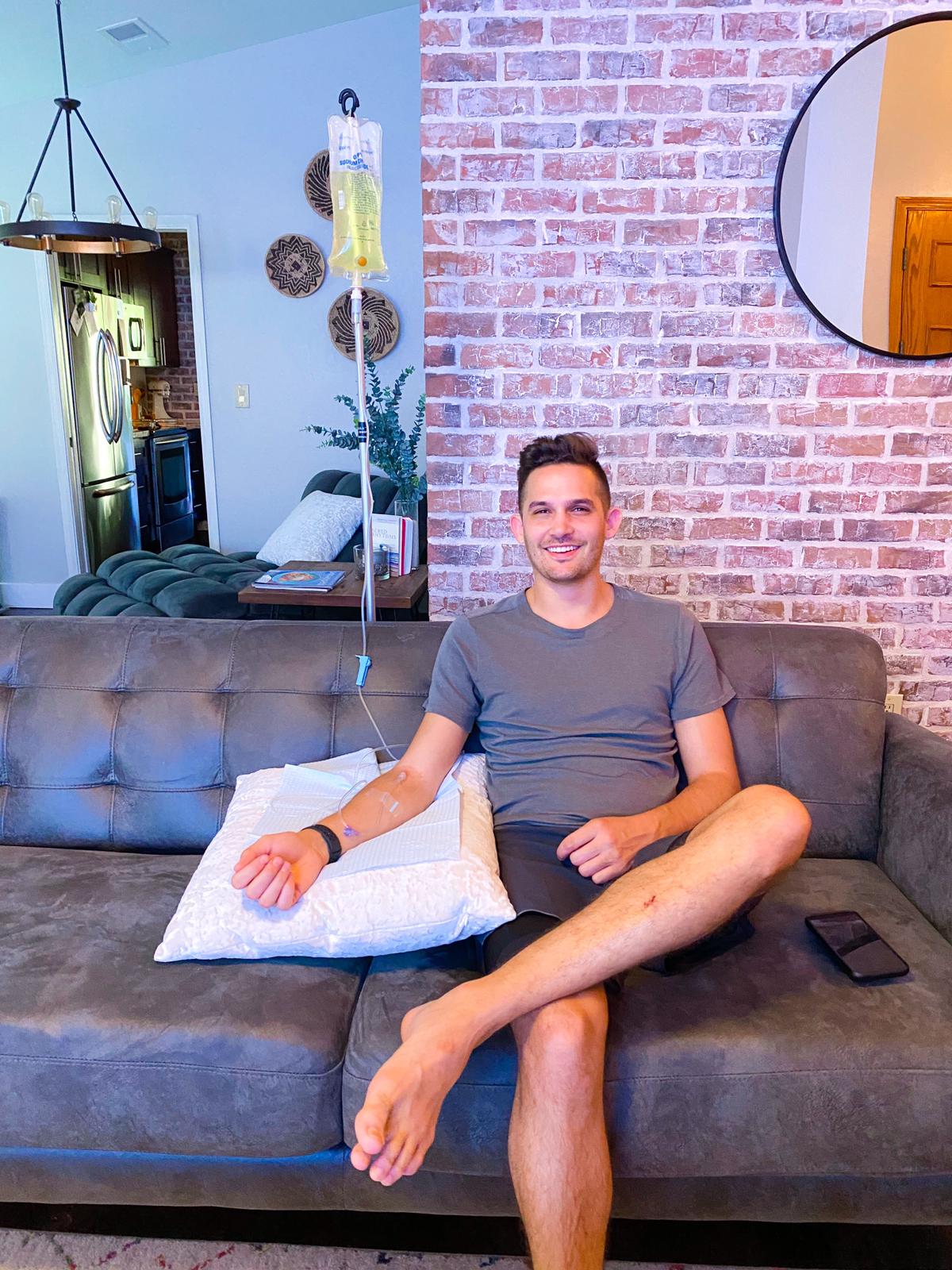 IV therapy owes much of its popularity to its versatility. Our patients rely on IVs to improve their feeling of well-being, whether they want symptom relief from a cold or need help recovering from high-intensity workouts. 
Lone Star IV Medics offers drip IVs that contain the best, medical-grade ingredients. These powerful vitamins, minerals, and electrolytes replenish fluid levels in the body, making them ideal to treat symptoms associated with dehydration. Try IVs for hangovers, illnesses, nausea from altitude or morning sickness, or chronic conditions such as migraines. You get maximum absorption with an IV infused directly into the bloodstream. Many people report feeling better right after treatment.
If you live in Buda, IV therapy offers a personalized wellness treatment customized to meet your needs. Let us help you find the best IV for you, tailoring your treatment with extra supplements or medications to get the desired results. Try it for yourself and see everything IV therapy has to offer.
IV therapy can help alleviate the symptoms associated with!
How Much Does Mobile IV Therapy in Buda, TX, Cost?
In Buda, IV therapy is affordable for any budget with Lone Star IV Medics. Pricing packages range from $100 to $275, and additional supplements or medications are only $25 each. Enjoy even more value with the special deals and promotions offered to our VIPs.
How to Book a Mobile IV in Buda
We offer exceptional mobile IV therapy in Buda, TX, as well as many other locations throughout the state. Discover new levels of vitality and vibrancy in your life. Book an IV therapy appointment with Lone Star IV Medics.
Book Now!
Serving Austin & all suburbs!
Open 8AM-8PM, 24/7 Service Typically Available