Here's a not-so-little secret for you: Hydration is the key to looking and feeling your best. Our bodies are around 60% water, and getting enough fluids can help your body and mind stay in tip-top shape. In fact, proper hydration can help you recover from exhaustion, the common cold or flu, and a whole lot more!
At Lone Star IV Medics, we want you to stay hydrated — and we're willing to come to you to make sure you do. We offer mobile IV therapy in Bridge City and beyond, giving you the fluids, vitamins, minerals, and electrolytes you need to feel your best all day long.
Uses of IV Therapy
Near Bridge City, TX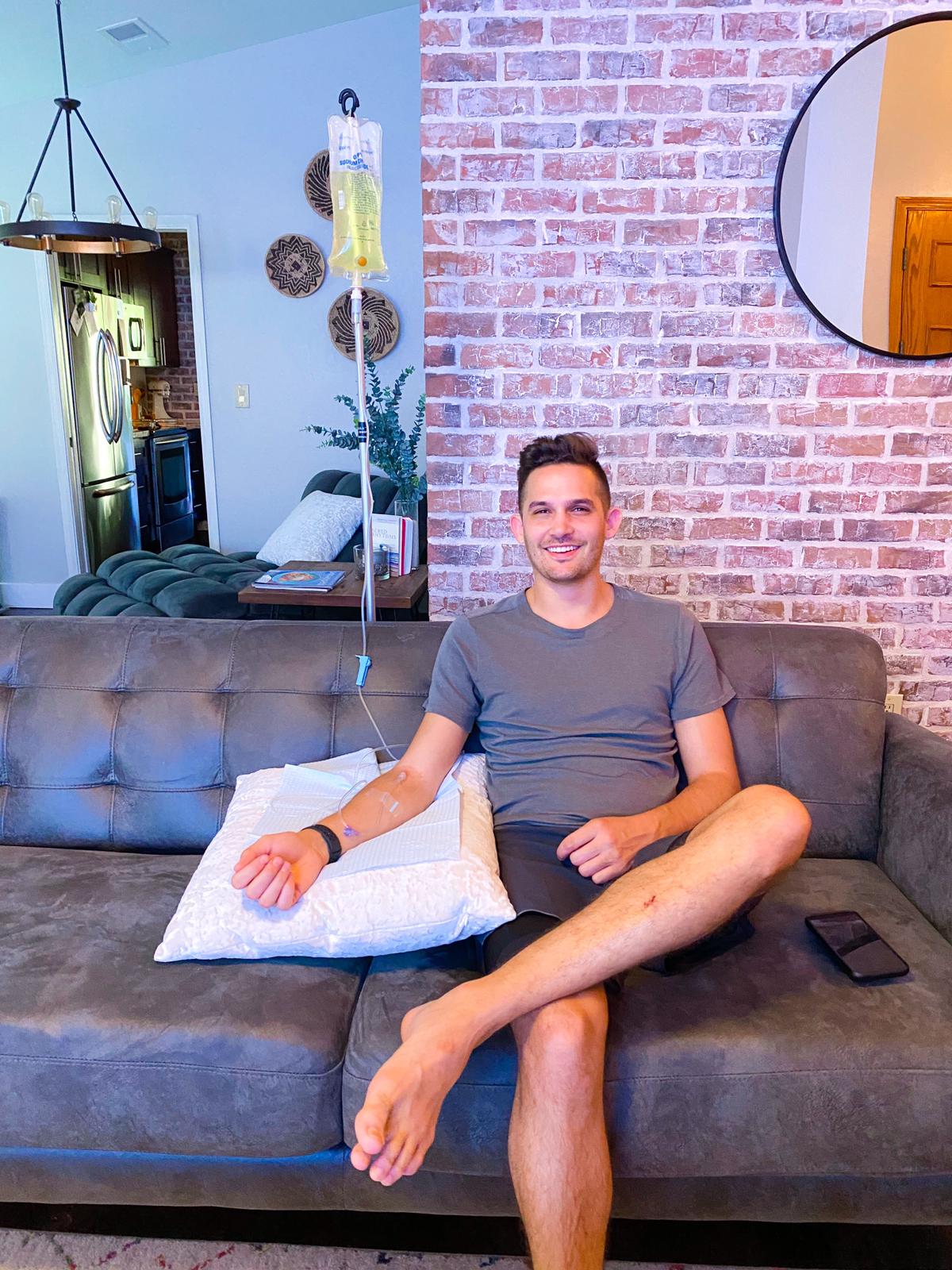 Our Bridge City IV therapy patients use rehydration treatment to help cope with many conditions, from morning sickness and the flu to migraines and muscle fatigue. Our "cocktails" of medical-grade IV fluids combined with high-quality vitamins and minerals can help your body get the hydration it needs to perform at its best. These fluids also include essential minerals that leave you energized and ready to take on the day.
When you book an appointment for IV therapy in Bridge City, our team will come to your home, office, or wherever else you request. Our experienced and professional healthcare providers will take a quick assessment of your health, then help you find the best solution for your current needs. They will administer the IV, and 30 to 45 minutes later, you will be feeling good as new. 
In addition to the ease and convenience of rehydration therapy, Lone Star IV Medics has earned a reputation for excellence thanks to our team of healthcare providers. They perform all of our infusions with a commitment to outstanding patient care, and their medical experience ensures the safest possible treatment. Our team also includes a doctorally prepared pharmacist (Pharm.D.) and naturopathic doctor (N.D.) offering consulting guidance and a board-certified physician (M.D. or D.O.) overseeing medical direction. Book an appointment with Lone Star IV Medics to experience the benefits of IV therapy.
IV therapy can help alleviate the symptoms associated with!
How Much Does Mobile IV Therapy in Bridge City, TX, Cost?
Your IV rehydration treatment doesn't need to cost an arm and a leg. At Lone Star IV Medics, we offer affordable pricing packages that range from $100 to $395. You can find a "cocktail" that fits your needs or create your own with our add-ons, which start at $25 each. We want you to feel the benefits of hydration therapy, so we make it easy to find a treatment that fits your budget. There are additional costs for add-on items and custom packages.
How to Book a Mobile IV in Bridge City
Lone Star IV Medics is proud to offer IV therapy in Bridge City, TX, as well as other convenient locations around the Lone Star State. Book an appointment at a location near you today, and don't forget to sign up for our VIP list to take advantage of flash sales and exclusive offers.
Book Now!
This is the 1st item
This is the 2nd item
Serving Houston & all suburbs!
Open 8AM-8PM, 24/7 Service Typically Available