These days, many folks out there are busy, busy people. We have errands to run, jobs to do, and family to take care of, and after a while, we can't help but feel worn out. 
But what do you do when you're fatigued, run-down, and don't have time to take a break? Call Lone Star IV Medics for IV therapy in Benbrook! Our team can help you rehydrate with vitamin-rich IV treatments, which can help you gain the energy to tackle your busy schedule.
Applications of IV Rehydration Therapy
Near Benbrook, TX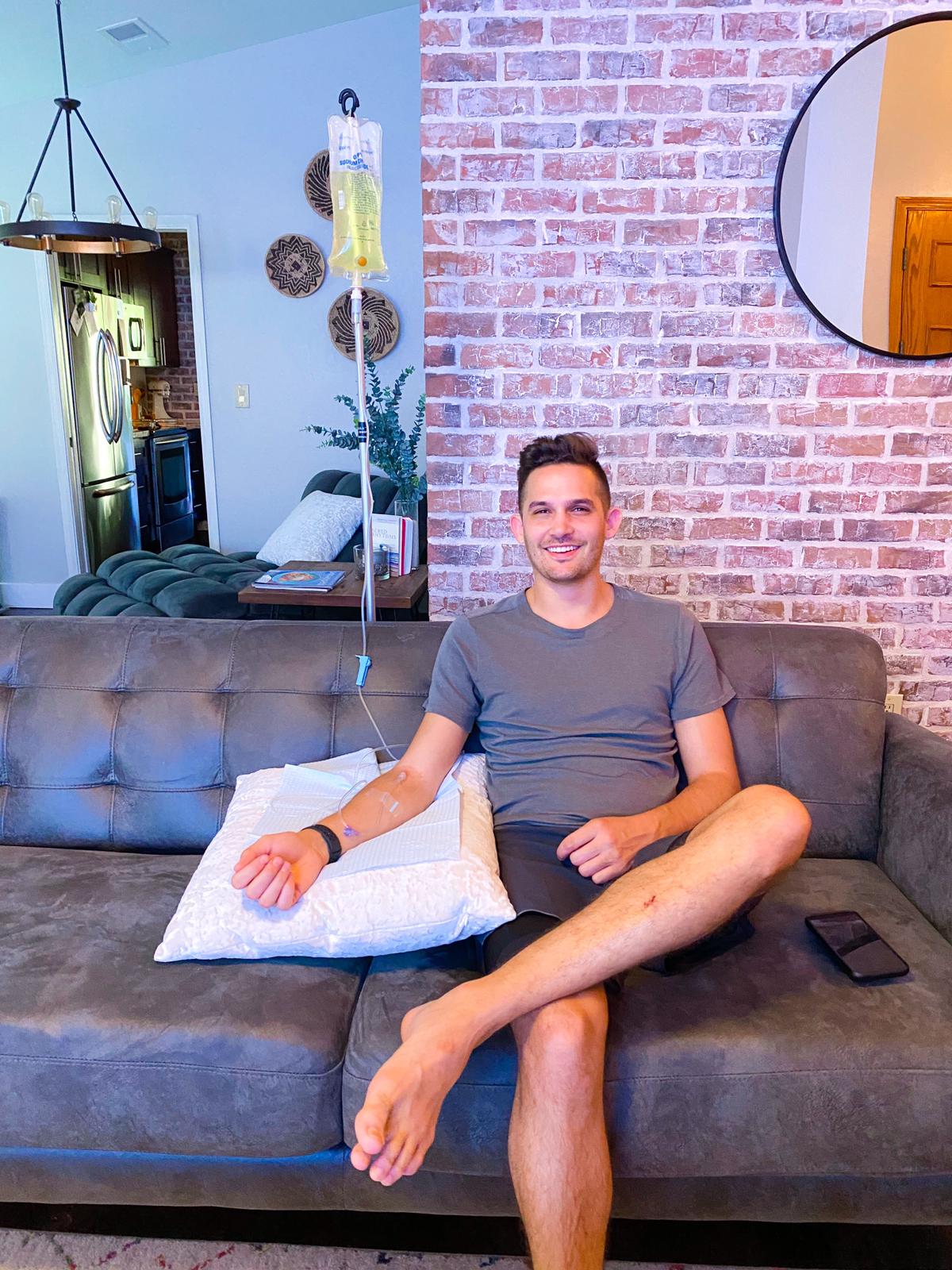 Recover Fast with IV Therapy in Benbrook, TX
Our IV vitamin therapy in Benbrook, TX, sends essential vitamins and minerals directly into your bloodstream. This allows your body to absorb them quickly and put them to work, helping you recover, rejuvenate, and re-energize.
Partied too hard last night and paying for it today? Our IVs can help you find relief from your worse hangover symptoms. Struggling through the first trimester of your pregnancy? We can ease your nausea with a vitamin infusion in Benbrook. Whether you're fighting off a cold, dealing with constipation, or simply trying to recover from a long day at work, IV therapy can give you the stuff you need to feel your best.
How does it work? When you make an appointment with Lone Star IV Medics, we will send a team of healthcare providers straight to your home, office, or hotel. We'll assess your health and set you up with one of our IV treatments in Benbrook. Then, all you need to do is sit back and wait! Infusions typically take 30-45 minutes, and you may start feeling results almost instantly. Then, when we're done, you're ready to go — no recovery time needed. 
IV therapy can help alleviate the symptoms associated with!
How much does mobile IV therapy cost in Benbrook, TX?
Lone Star IV Medics believes that everyone deserves to experience the benefits of IV therapy in Benbrook. That's why we strive to make our infusions affordable! We offer several pricing packages that range in price to fit your budget, with various vitamin add-ins. With so many options, you can always find a treatment that enhances your health without hurting your wallet. 
And no matter what IV treatment you choose, Lone Star IV Medics will make sure you fuel your body with the highest-quality ingredients. We make all our IVs with medical-grade vitamins, minerals, and medications, so you get the greatest benefit from your infusion. 
How to Book a Mobile IV in Benbrook, TX
When you're feeling sick, sore, or simply tired out, you need relief right away. So, call Lone Star IV Medics — we have teams all over Benbrook and the other locations we serve, so there's always someone ready to help you recover. 
Do you want to learn more about IV therapy in Benbrook? Contact our team by calling or texting 214-470-2008 or emailing Contact@LoneStarIVMedics.com. We're happy to answer any questions about our services.
Ready to give IV therapy in Benbrook a try? Check out our schedule online to make an appointment.
Book Now!
Serving Benbrook & all suburbs!
Open 8AM-8PM, Daily