Are you sick and tired of feeling, well, sick and tired? The frenetic pace of today's world can really take a toll on you, especially after weeks of stress, lack of sleep, or unhealthy habits. 

Luckily, Mother Nature has a solution that can help you feel like new again: water. Hydration is the key to overall health and wellness, yet nearly three-quarters of Americans are chronically dehydrated.

At Lone Star IV Medics, we've set out to help people become hydrated and healthier. We'll help you feel energized, alert, and ready to take on the world in just 30 minutes, thanks to our innovative IV rehydration therapy.
Uses of IV Therapy
Near Bee Cave, TX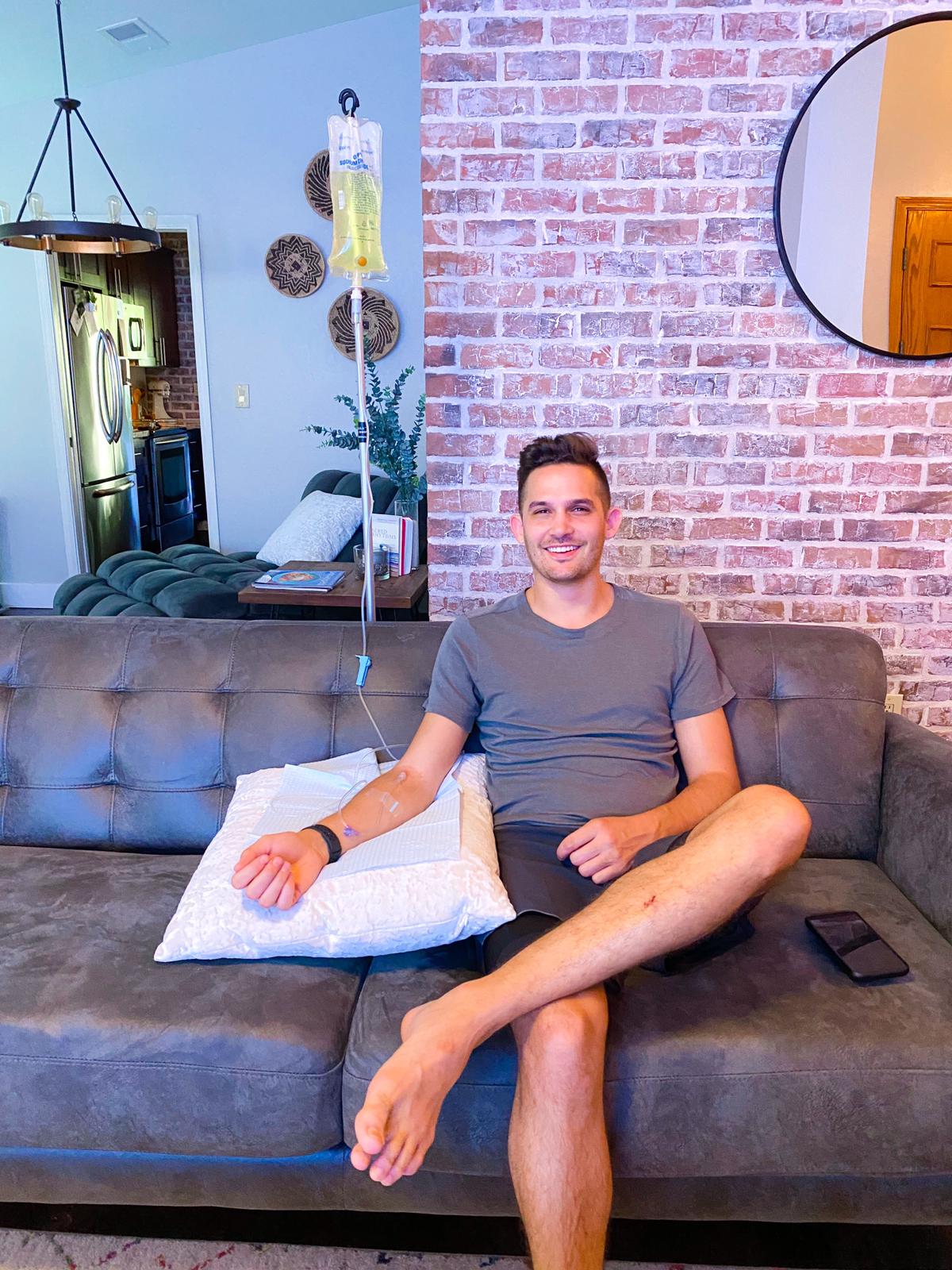 Is your stomach upset because of something you ate? We can help with that. Dealing with chronic migraines? Our treatment might minimize your symptoms. We can help replenish your body and set you right any time dehydration has you feeling less than your best.
Some of our patients get regular infusions as part of their health and wellness maintenance routine. Others only opt for mobile IV therapy when they're feeling sick or when they need an extra health boost. For example, athletes use our IV treatment as a way to energize before a strenuous workout. Our Bee Cave IV therapy patients turn to this unique treatment because it can help them treat so many health conditions.
The process is simple: When you book mobile IV therapy in Bee Cave, our team of healthcare providers will come directly to your house, office, or any other location you choose. We'll conduct a health assessment, find the right IV solution for your specific needs, and administer it to you right then and there. About 30 to 45 minutes later, you'll be full of vitamins, minerals, electrolytes, and essential fluids, and you'll feel better than ever.
Lone Star IV Medics has earned a reputation for excellence thanks to our team of healthcare providers. They perform all of our infusions with a commitment to outstanding patient care, and their medical experience ensures the safest possible treatment. Our team also includes a doctorally prepared pharmacist (Pharm.D.) and naturopathic doctor (N.D.) offering consulting guidance and a board-certified physician (M.D. or D.O.) overseeing medical direction. Book an appointment with Lone Star IV Medics to experience the benefits of IV therapy.
IV therapy can help alleviate the symptoms associated with!
How Much Does Mobile IV Therapy in Bee Cave, TX, Cost?
We know the real value of a healthy body and mind, which is why we strive to make our medical-grade, high-quality IV solutions affordable for everyone. Our IV therapy in Bee Cave and throughout Texas is designed to be customizable to fit your health needs and budget. There are additional costs for add-on items and custom packages.
How to Book a Mobile IV in Bee Cave
Lone Star IV Medics offers services in many cities throughout Texas, so there's sure to be a team near you. Contact us today to book your appointment, and sign up for our VIP list to be among the first to get news of exclusives, flash sales, and more.
Book Now!
Serving Austin & all suburbs!
Open 8AM-8PM, Daily