In Allen, Texas, IV therapy is fast and convenient with Lone Star IV Medics. We're the leaders in mobile IV therapy, bringing this innovative treatment to you, wherever you are, so you feel better as soon as possible. 
Our infusions use medical-grade, high-quality fluids rich in vitamins, minerals, and electrolytes. The IV delivers these fluids right to the bloodstream for maximum absorption and effectiveness, helping you to feel energized and reinvigorated. 
Lone Star IV Medics has built a reputation throughout Texas for outstanding service thanks to our team's medical expertise. Knowledgeable healthcare providers perform all IV infusions. They provide an IV experience unmatched for patient care and safety. Our RNs receive consulting guidance and expertise from a doctorally prepared pharmacist (Pharm.D.) and naturopathic doctor (N.D.), and medical direction from a board-certified physician (M.D. or D.O.). Contact us for the best IV therapy in Allen, TX.
Applications of IV Rehydration Therapy Near
Allen, TX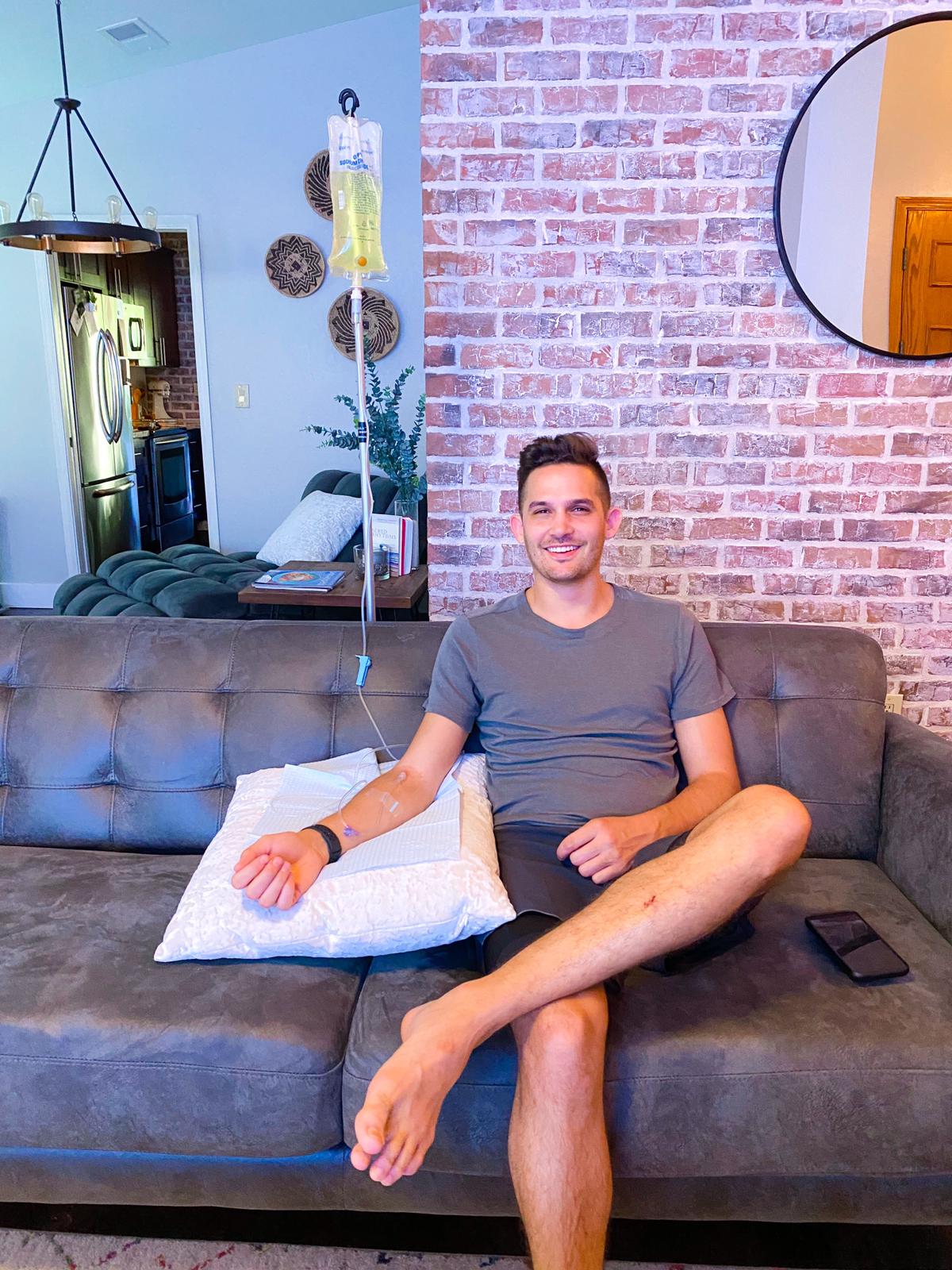 There are many ways IV treatments enhance your health and well-being. Many people rely on our mobile IVs in Allen, TX, for regular health maintenance. They schedule routine infusions of B vitamins for extra energy or use cutting-edge NAD+ IV to address signs of aging. 
IV therapy also makes a huge difference for people who don't feel well. Dehydration is a common symptom of colds and flu, food poisoning, hangovers, altitude or morning sickness, and chronic health conditions such as migraines or chronic fatigue syndrome. But you can also get dehydrated after intense workouts or when you spend too much time outdoors in hot weather. IV therapy offers a quick, effective way to replace the body's lost fluids and rehydrate for symptom relief.
Our mobile IV therapy in Allen, TX, is distinguished by compassionate patient care. Lone Star IV Medics team members take the time to discuss your health history and current conditions to help you select the most suitable IV treatment. We offer several IV packages to choose from, with customizable options for additional supplements or medications. Typical IV sessions last about 30 to 45 minutes, so you can experience rapid relief.
IV therapy can help alleviate the symptoms associated with!
How Much Does Mobile IV Therapy in Allen, Texas, Cost?
We're proud to offer affordable pricing packages to meet everyone's budgets. Costs range from $100 to $395, and add-ons are $25 each. Be sure to take advantage of extra deals and promotions by joining our VIP program. There are additional costs for add-on items and custom packages.
How to Book a Mobile IV in Allen
IV treatments can transform your health. If you're ready to try it for yourself, book an appointment with Lone Star IV Medics for outstanding IV therapy in Allen, TX.
Book Now!
Serving Dallas/Fort Worth & all suburbs!
Open 8AM-8PM, 24/7 Service Typically Available