There is always something to see or do in Addison, TX. You can stroll through the city's parks to see the tulips in bloom each spring and attend the local Oktoberfest every fall. There's always a celebration just around the corner — and that means you need to be healthy enough to enjoy them.
At Lone Star IV Medics, we strive to help you stay healthy all year long. Our team specializes in IV vitamin therapy in Addison, TX, which gives your body all the vitamins, minerals, and fluids you need to feel your very best.
Applications of IV Rehydration Therapy
Near Addison, TX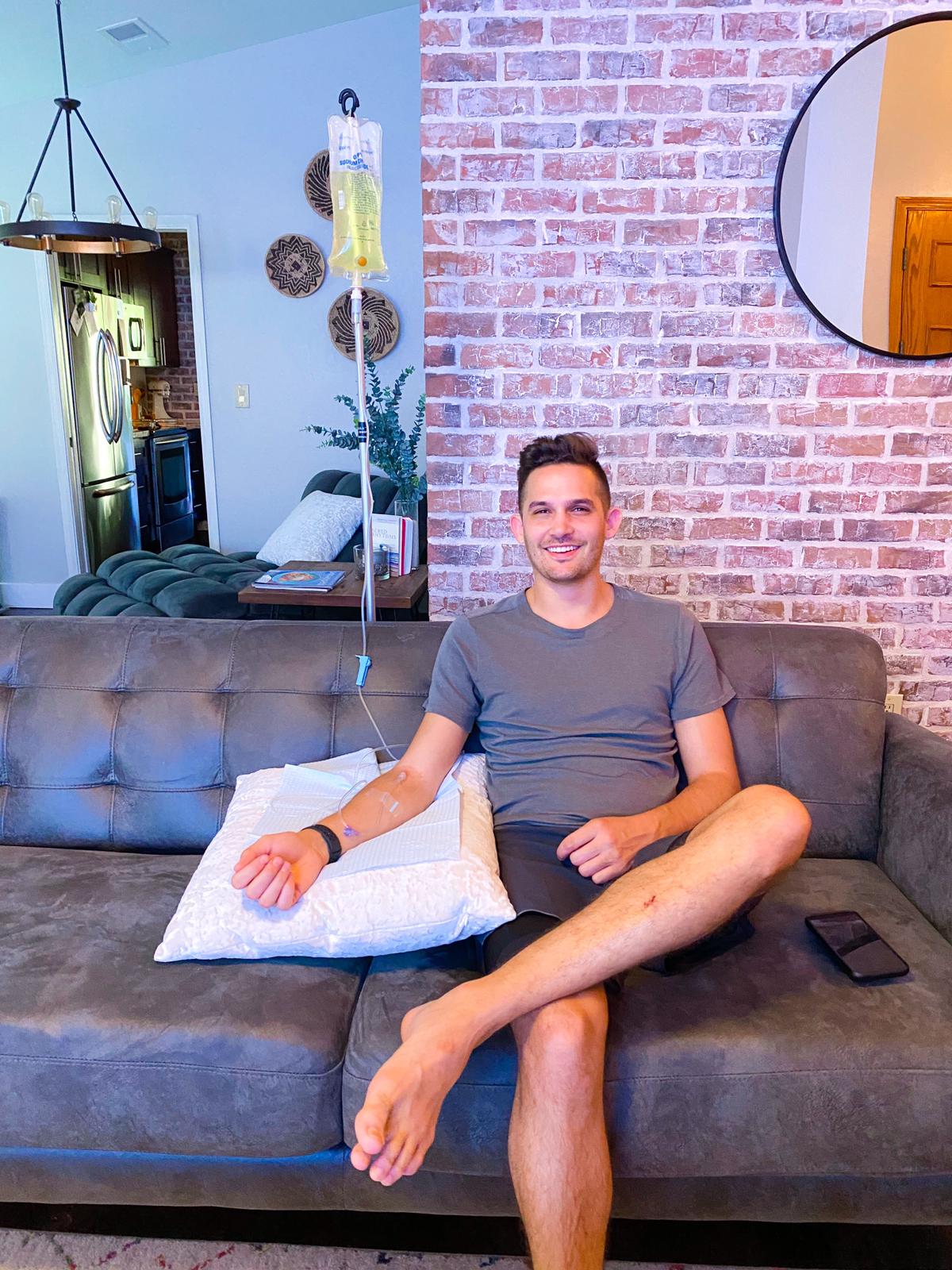 We know it's important to drink plenty of water each day. We also know it's important to have lots of vitamins in our daily diet. And yet, so many of us don't give our bodies what they need, and we end up paying the price with headaches, fatigue, nausea, and a host of other uncomfortable symptoms.
With IV therapy in Addison, you can fuel your body quickly and say goodbye to all that discomfort! Our IV treatments in Addison are packed with high-quality, medical-grade vitamins and minerals that will help you feel healthier, energized, and more alert. Our patients have used IV treatments to recover from symptoms related to:
Hangovers
Migraines
Morning sickness
Post-workout soreness
Anxiety
Constipation
And much more
How does it work? When you call Lone Star IV Medics, we will send a team of healthcare providers to your home. After a quick health assessment, our experts will set you up with a vitamin infusion designed to target your current symptoms. All you have to do is relax and let the IV do its magic! The whole infusion process takes just 30-45 minutes, and when it's done, you'll be ready for your next adventure.
IV therapy can help alleviate the symptoms associated with!
How much does mobile IV therapy cost in Addison, TX?
We aim to make mobile IV therapy in Addison affordable for everyone. That's why we offer several pricing packages.
You can choose from one of our preset vitamin blends or create your own to get a custom IV tailored to your needs. You can also add medications like Pepcid (for heartburn) or Toradol (for pain) to any IV, if necessary.
Thanks to our many pricing options, you can get a vitamin infusion in Addison, no matter what your budget may be!
How to Book a Mobile IV in Addison, TX
Lone Star IV Medics is here to help you recover, whether you're fighting a cold, managing a migraine, or putting up with the aftermath of last night's bar crawl. We have teams of medical professionals all over the locations we serve, so there's always someone nearby to help you.
Contact our team to learn more about IV therapy in Addison. Or, if you want to give IV therapy a try, check out our schedule online and book an appointment today!
Book Now!
This is the 1st item
This is the 2nd item
Serving Addison & all suburbs!
Open 8AM-8PM