Back in the 1880s, Wylie, Texas earned the nickname Wide Awake Wylie due to the late-night hustle and bustle of the city. And these days, the city is just as lively, with plenty of folks living it up after the sun goes down.
But of course, you can only spend a few nights "wide awake" before you really start to feel it. And when those nights out on the town leave you feeling run down, Lone Star IV Medics is here to help. Our team specializes in IV therapy in Wylie, so you can recover and re-energize from any wild night out.
Applications of IV Rehydration Therapy
Near Wylie, TX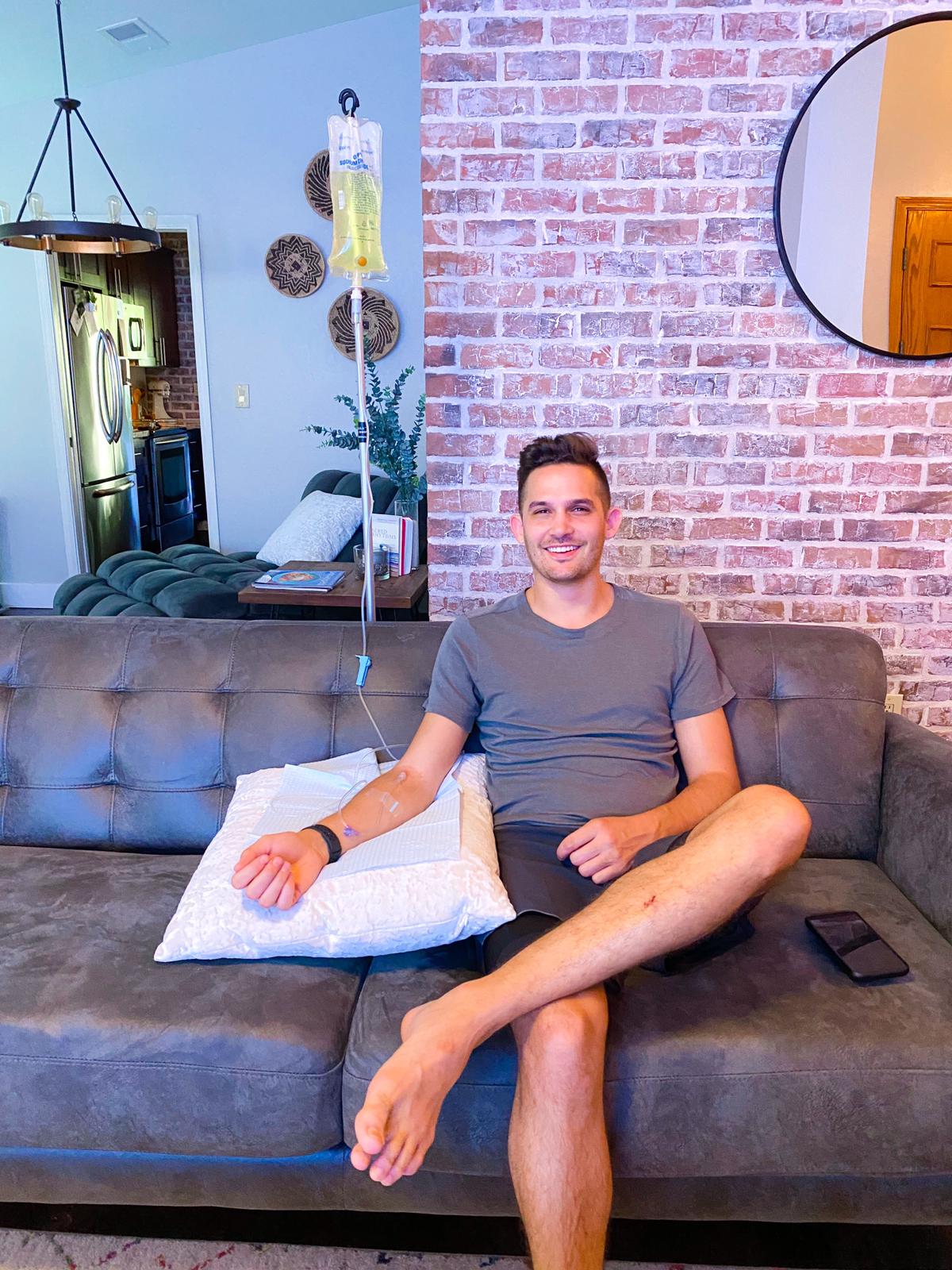 Recover Fast with IV Therapy in Wylie, TX
Lone Star IV Medics is a team of healthcare providers who know that the key to feeling your best is staying hydrated and getting plenty of vitamins. That's why we offer IV vitamin therapy in Wylie, TX, and the other locations we serve!
Each of our IV treatments in Wylie includes high-quality, medical-grade ingredients that will help you take your health to the next level. Whether you're nursing a hangover from a wild night out, fighting through morning sickness in your first trimester, or looking for a way to bounce back from a tough workout, our vitamin infusions will help you replenish your body in a big way. 
And that's not even the best part: When you order mobile IV therapy in Wylie, we'll bring this innovative and effective health treatment directly to your door! Our team will assess your health, help you choose the perfect blend of vitamins and minerals for your specific needs, and monitor you throughout the infusion process (typically 30 to 45 minutes). All you have to do is sit back, relax, and let those vitamins work their magic — and when they're done, you'll feel ready to take on your day.
IV therapy can help alleviate the symptoms associated with!
How much does mobile IV therapy cost in Wylie, TX?
We offer several pricing packages for our IV therapy in Wylie. These packages range from $125 to $395, depending on the vitamins, minerals, and medications in each one. Just choose the IV that suits your budget!
Want to give your IV a little extra oomph? We also offer vitamin add-ins starting at just $25 each! You can add more B12 for greater energy production, more zinc to help support your immune system, or a medication like Pepcid or Zofran to better target your unique symptoms. Whatever you choose, you'll be getting top-quality ingredients that will benefit your health.
How to Book a Mobile IV in Wylie, TX
Lone Star IV Medics wants you to enjoy every day — even the days that follow those "wide awake" nights. And thanks to our mobile IV therapy services, it's easier than ever to recover, re-energize, and really feel your best!
Contact us to learn more about IV therapy in Wylie and the services we offer. And if you're ready to try out IV vitamin therapy in Wylie (or any other city in Texas), check out our schedule online to make an appointment.
Book Now!
Serving Wylie & all suburbs!
Open 8AM-8PM, 24/7 Service Typically Available