Picture this: Your alarm clock sounds early in the morning. The sun is shining, and the birds are singing. It's a beautiful day, and you feel awful. 
Maybe you're achy and under the weather. Maybe you're sore from a recent gym session. Or perhaps you're simply plumb tuckered out. But whatever the reason may be, you don't feel well enough to go about your daily routine. 
We live in a busy world, and we don't always have time to take the "rest days" that we want or need. So what do you do when you're not feeling up to the day's challenges? Call Lone Star IV Medics! We offer hydration IV therapy in Waco, and we'll help you get the nutrients you need to get back on your feet.
Applications of IV Rehydration Therapy
Near Waco, TX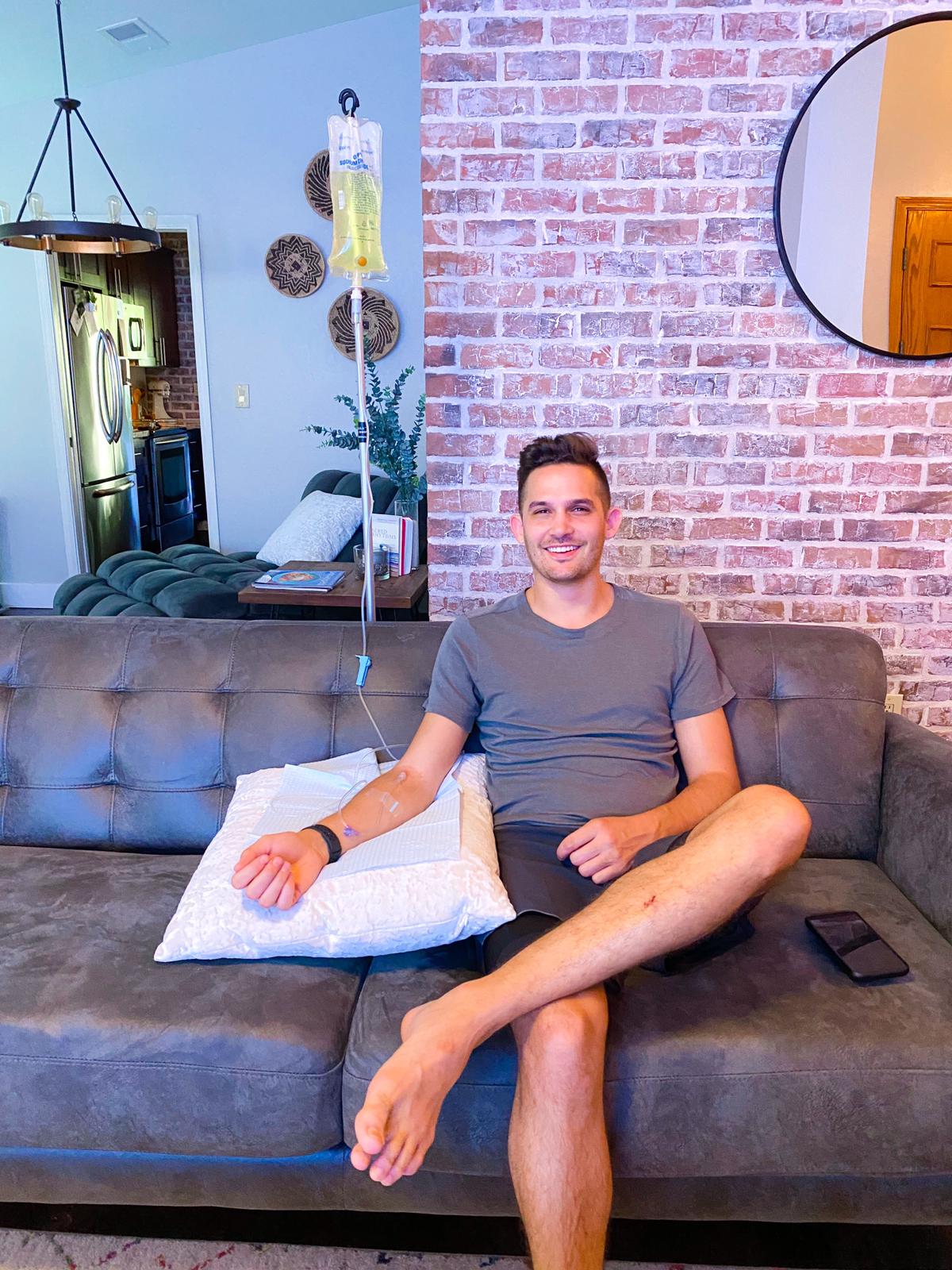 Lone Star IV Medics is one of the most trusted providers of mobile IV therapy in Waco and all throughout the great state of Texas. Our rehydration infusions help your body get plenty of much-needed fluids, plus the vitamins, minerals, and electrolytes it needs to be in tip-top condition.
Our Waco IV therapy patients have used this innovative rehydration treatment to manage symptoms from many conditions, including migraine headaches, food poisoning, post-workout recovery, and even hangovers. We provide you with an all-natural energy boost, so you can feel alert and alive before a big athletic event or a big presentation at the office. 
How does it work? When you call Lone Star IV Medics, we'll send a team of experienced healthcare providers to your home, office, hotel, or any other location you choose. After a thorough health assessment, our staff will help you find the best cocktail for your specific health needs. They'll administer the IV and monitor you throughout the process to ensure your safety, comfort, and wellness. After a quick 30-45 minutes, those fluids, vitamins, and minerals will be running through your bloodstream — and you'll feel just like new.

Lone Star IV Medics has earned a reputation for excellence thanks to our team of healthcare providers. They perform all of our infusions with a commitment to outstanding patient care, and their medical experience ensures the safest possible treatment. Our team also includes a doctorally prepared pharmacist (Pharm.D.) and naturopathic doctor (N.D.) offering consulting guidance and a board-certified physician (M.D. or D.O.) overseeing medical direction. Book an appointment with Lone Star IV Medics to experience the benefits of IV therapy.
IV therapy can help alleviate the symptoms associated with!
How Much Does Mobile IV Therapy in Waco, TX, Cost?
At Lone Star IV Medics, we never want someone to miss out on the benefits of IV therapy because of the cost. We strive to provide high-quality, hospital-grade IV therapy in Waco at the most affordable prices we can. 
IV packages start at $110, and vitamin add-ins start at $25 each. With our packages, it's always possible to find something that benefits your body and fits in your budget. 
How to Book a Mobile IV in Waco
Contact our team today to schedule your appointment in Waco or one of the other locations we serve. And if you want news about new IV therapy treatments, flash sales, or exclusive offers, sign up to join our VIP list.
Book Now!
This is the 1st item
This is the 2nd item
Serving Waco & all suburbs!
Open 8AM-8PM, 24/7 Service Typically Available