When you're in Trophy Club, Texas, there's no better way to spend the day than out on the golf course. After all, this town boasts a beautiful, 36-hole course winding right through the neighborhood!
An afternoon of golf is a great way to get outside and move your body while having a little fun. But when you play golf (or any other sport, for that matter), it's important to remember to keep yourself hydrated. Dehydration can lead to all sorts of trouble, from dizziness and fatigue to muscle aches after the game is over. 
Avoid dehydration with IV therapy in Trophy Club from Lone Star IV Medics. Our team can help you rehydrate and recover quickly, so you can get back on the green ASAP. 
Applications of IV Rehydration Therapy
Near Trophy Club, TX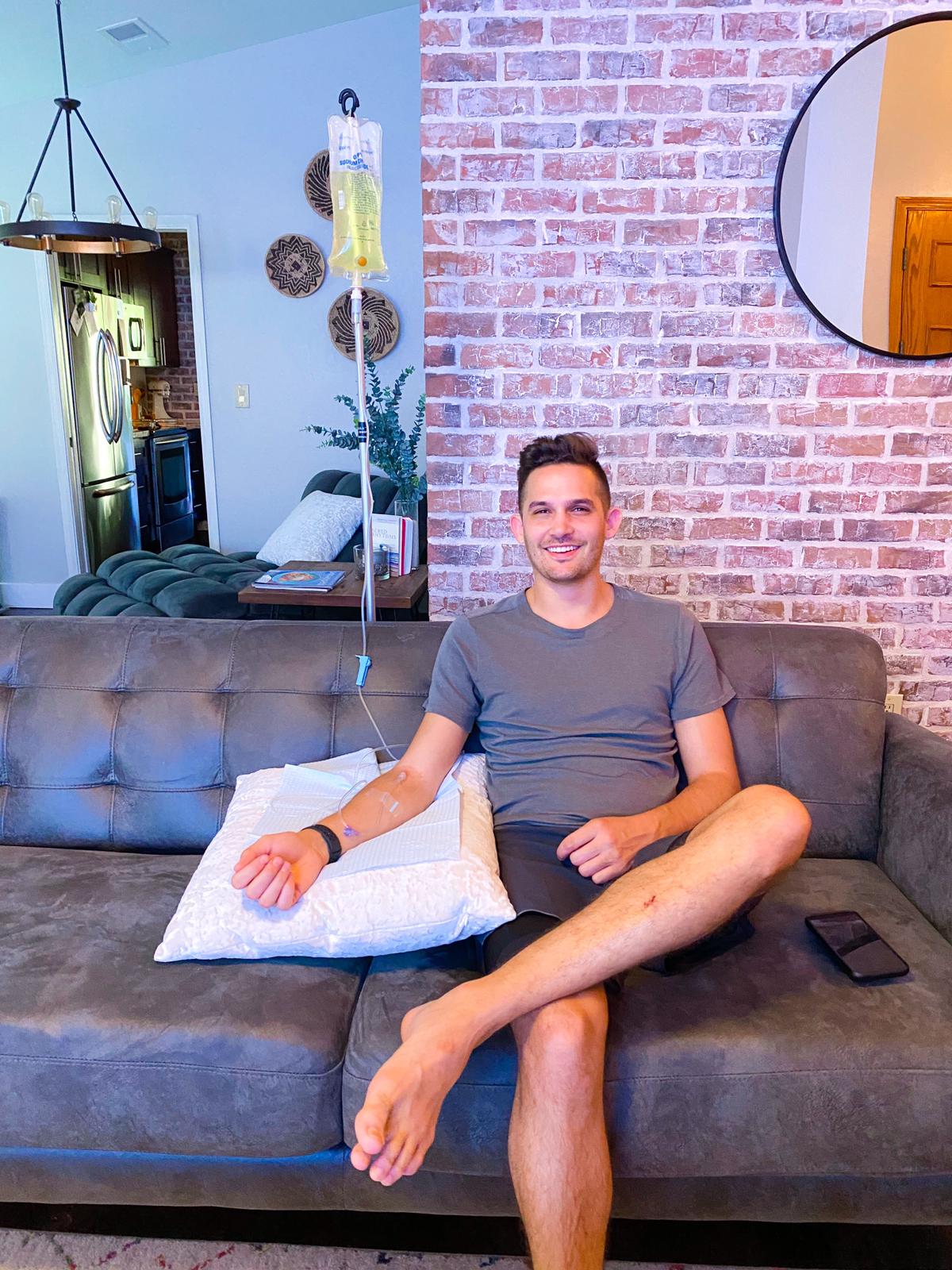 Recover Fast with IV Therapy in Trophy Club, TX
Hydration is essential anytime you exercise or spend time outdoors — particularly in the Texas sunshine. Additionally, you need a variety of vitamins and minerals to support your body's processes and keep you performing at your peak. Lone Star IV Medics offers IV vitamin therapy in Trophy Club, TX, that gives your cells all the vitamins, minerals, fluids, and electrolytes it needs for optimum health and wellness. 
Many of our patients use IV treatments after a tough workout to help their bodies bounce back more quickly. You can even get an IV before your next workout or athletic event for extra energy. What's more, you can also use vitamin infusions in Trophy Club to find relief from a variety of health conditions, including symptoms associated with:
Hangovers
Migraines
Morning sickness
Colds and flu
Food poisoning
Fatigue
And more
Best of all, Lone Star IV Medics specializes in mobile IV therapy in Trophy Club. This means we'll bring IV treatments directly to your home, office, or hotel! The whole process is quick and convenient, so you can recover from your ailment without leaving the couch.
IV therapy can help alleviate the symptoms associated with!
How Much Does Mobile IV Therapy Cost in Trophy Club, TX?
Lone Star IV Medics wants everyone to experience the benefits of IV therapy in Trophy Club. That's why we offer several pricing packages, ranging from $125 to $395. Regardless of your budget, you can always find a high-quality IV made with medical-grade ingredients to help you meet your health goals. 
And what if you want to give your IV a little something extra? No problem! We can add vitamins, minerals, and medications to any IV cocktail, starting at just $25 each. Get extra vitamin C to support your immune system, add extra magnesium to target a migraine, or add a medication like Zofran (for nausea) or Pepcid (for heartburn). 
How to Book a Mobile IV in Trophy Club, TX
The next time you play 18 holes with your buddies, don't let dehydration ruin your game! Call Lone Star IV Medics and stay hydrated and healthy with IV therapy in Trophy Club.
Contact us today to learn more about IV therapy and the locations we serve, or check out our schedule online to make an appointment. 
Book Now!
This is the 1st item
This is the 2nd item
Serving Trophy Club & all suburbs!
Open 8AM-8PM, 24/7 Service Typically Available