Dehydration is the culprit behind many of the uncomfortable symptoms you experience when you're sick or fatigued. When you're dehydrated, you're more likely to suffer from exhaustion, headaches, and a whole lot more.
So, how can you stay hydrated?
Lone Star IV Medics offers mobile IV therapy in Odessa, TX, and beyond. With our innovative IV therapy packages, you can quickly get your fill of essential fluids, vitamins, minerals, and electrolytes. Whether you're fighting off an illness or simply feeling run down and weary, our IVs will have you feeling rejuvenated and ready to take on the world. 
Applications of IV Rehydration Therapy
Near Odessa, TX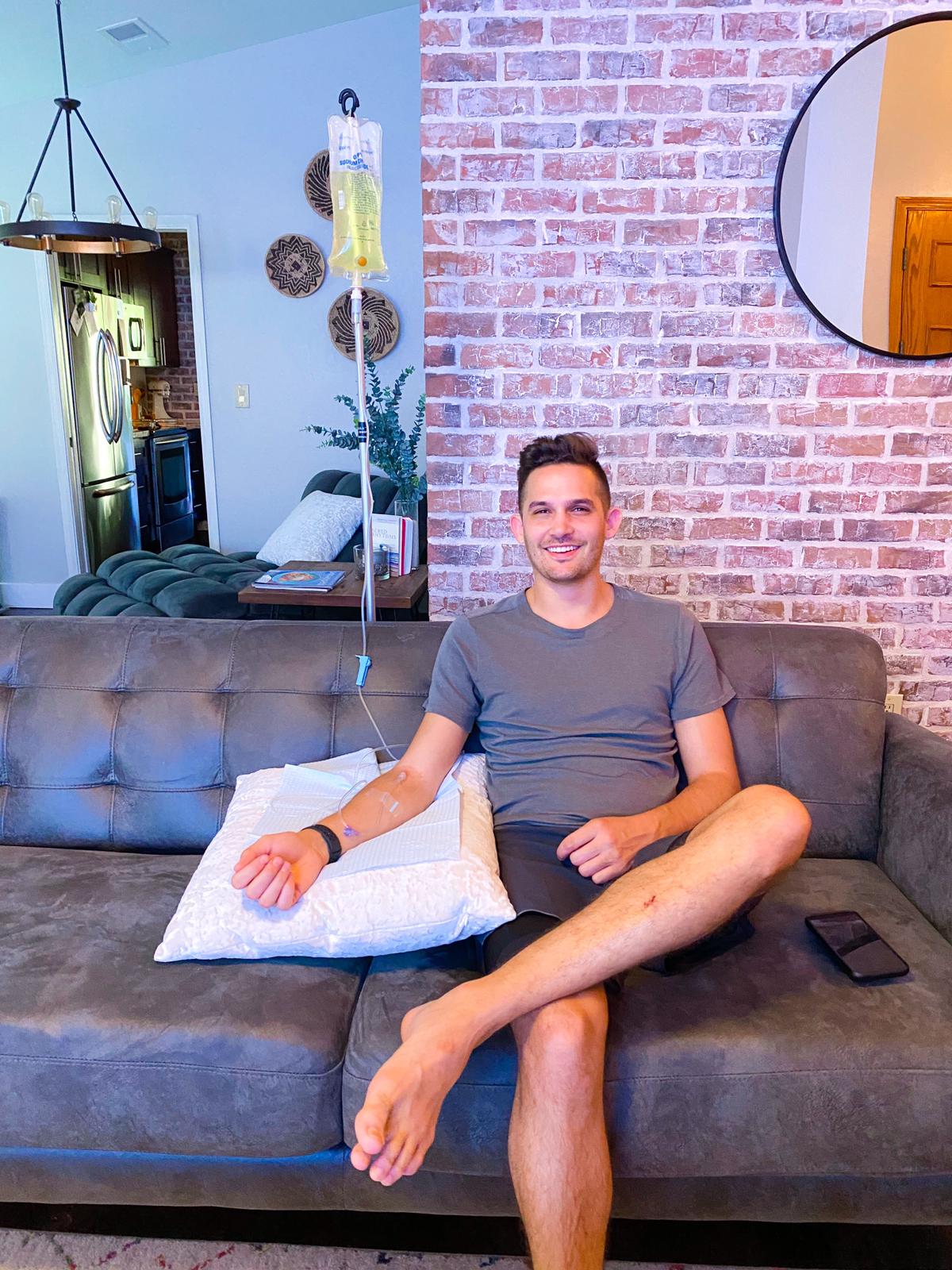 Our Odessa IV therapy patients have used IV infusions to help them with many health conditions, from chronic conditions like migraines to temporary conditions like hangovers, morning sickness, and colds.
Rehydration therapy is beneficial when you aren't sick, too. Some of our patients use IV treatment to help support their weight loss journey, prevent vitamin deficiency during pregnancy, or even give them an all-natural competitive edge before an athletic event. 
The fact is that your body needs fluids and proper nutrients, and our mobile IV therapy can help you get everything you need to be in peak condition. Best of all, Lone Star IV Medics can help you replenish your body without even leaving your home. Our team of professionals will come to your home, assess your health, and give you the optimal IV treatment for your specific needs. All you have to do is sit back and relax for 30-45 minutes. By the time you're done with your favorite TV show, you'll likely be feeling healthier than ever.
Lone Star IV Medics has earned a reputation for excellence thanks to our team of healthcare providers. They perform all of our infusions with a commitment to outstanding patient care, and their medical experience ensures the safest possible treatment. Our team also includes a doctorally prepared pharmacist (Pharm.D.) and naturopathic doctor (N.D.) offering consulting guidance and a board-certified physician (M.D. or D.O.) overseeing medical direction. Book an appointment with Lone Star IV Medics to experience the benefits of IV therapy.
IV therapy can help alleviate the symptoms associated with!
How to Book a Mobile IV in Odessa
Lone Star IV Medics is proud to offer mobile IV therapy in Odessa and several other cities around the great state of Texas. No matter where you're located, we're bound to have a team near you! 
Contact us today to schedule your appointment — and don't forget to sign up for our VIP list to get news about flash sales, monthly specials, and exclusive member-only offers. 
Book Now!
MYERS' COCKTAIL
ULTIMATE MYERS' COCKTAIL
Serving Odessa & all suburbs!
Open 8AM-8PM, 24/7 Service Typically Available