Dehydration contributes to all kinds of problems like fatigue, illness, and generally not feeling your best. But now, there's a way to get the hydration your body needs — plus some healthy vitamins and minerals that will help you get ready to take on the world. Call Lone Star IV Medics for mobile IV therapy in Lucas, TX, and beyond.
Applications of IV Rehydration Therapy
Near Lucas, TX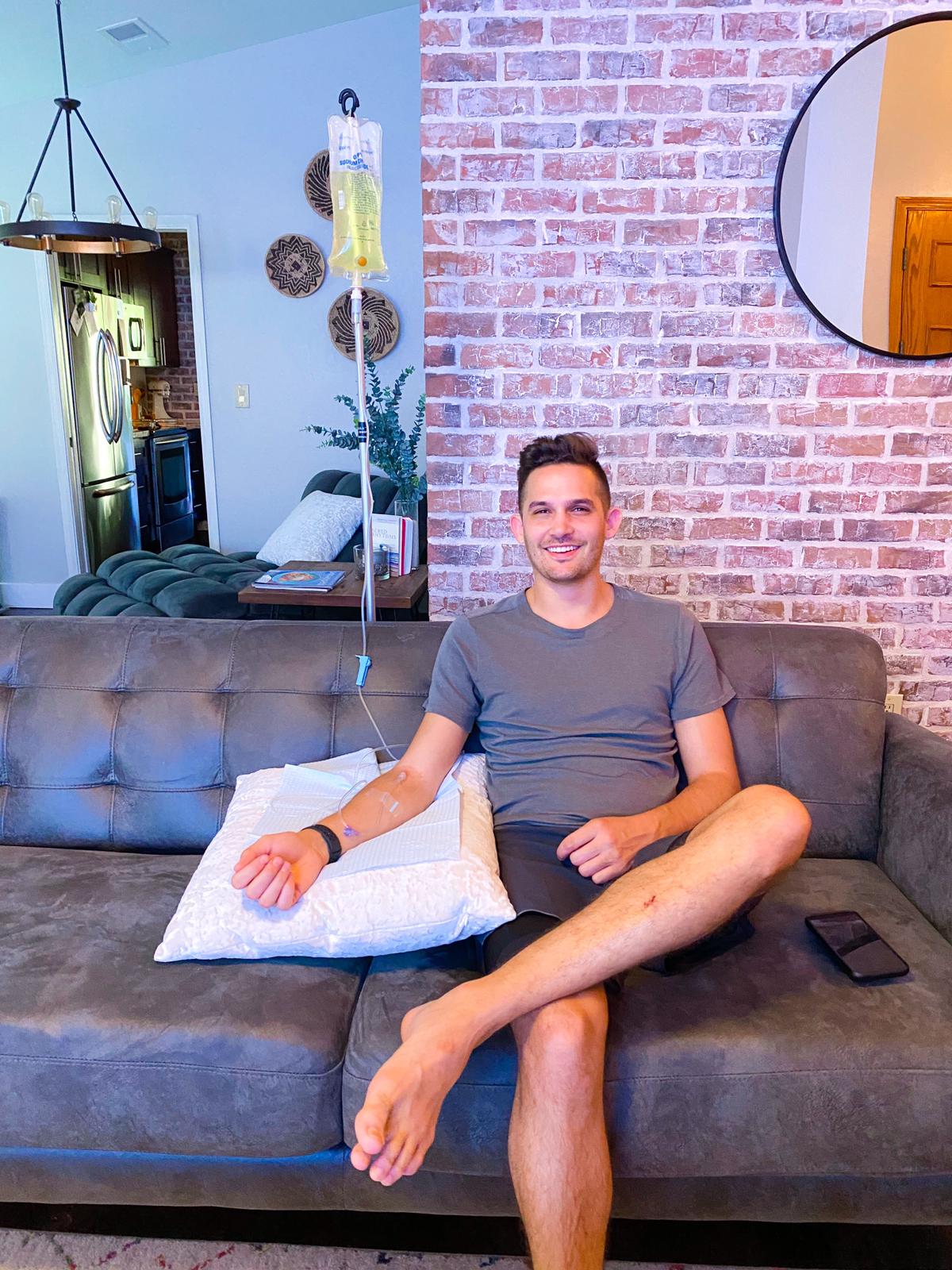 If you want instant hydration without even leaving home, Lone Star IV Medics is perfect for you. We will send an experienced and professional team to your house (or office), where they will assess your health needs and find the perfect IV treatment for your current condition. Our IV infusions can help manage symptoms for a variety of conditions, from migraine headaches to morning sickness.
Lone Star IV Medics has earned a reputation for excellence thanks to our team of healthcare providers. They perform all of our infusions with a commitment to outstanding patient care, and their medical experience ensures the safest possible treatment. Our team also includes a doctorally prepared pharmacist (Pharm.D.) and naturopathic doctor (N.D.) offering consulting guidance and a board-certified physician (M.D. or D.O.) overseeing medical direction. If you're interested in professional IV drip therapy in Lucas, fill out our contact form and set up your first appointment today. 
IV therapy can help alleviate the symptoms associated with!
How Much Does Mobile IV Therapy in Lucas, TX Cost?
We strive to provide our Lucas IV therapy customers with high-quality, hospital-grade IV infusions that will help improve health and wellbeing without breaking the bank. Our packages start at $110, and vitamins add-ons start at just $25 each.
How to Book a Mobile IV in Lucas
Lone Star IV Medics offers mobile IV therapy in Lucas, TX, and other convenient locations across the state. Contact us today to make your appointment, and don't forget to sign up for our VIP list to get exclusive offers.
Book Now!
This is the 1st item
This is the 2nd item
Serving Lucas & all suburbs!
Open 8AM-8PM, 24/7 Service Typically Available