When it comes to your health, you can't cut corners. Keeping up with healthy habits, workout routines, and food can be more than a little overwhelming. That's why it can be too much to have to go to a clinic to get IV therapy. After all, you've got a busy life with too many commitments already. You'll be happy to know that now the IV therapy can come to you. Lone Star IV Medics can bring safe, effective mobile IV therapy in Strawn to your house, hotel room, or office.
Uses of IV Therapy
Near Strawn, TX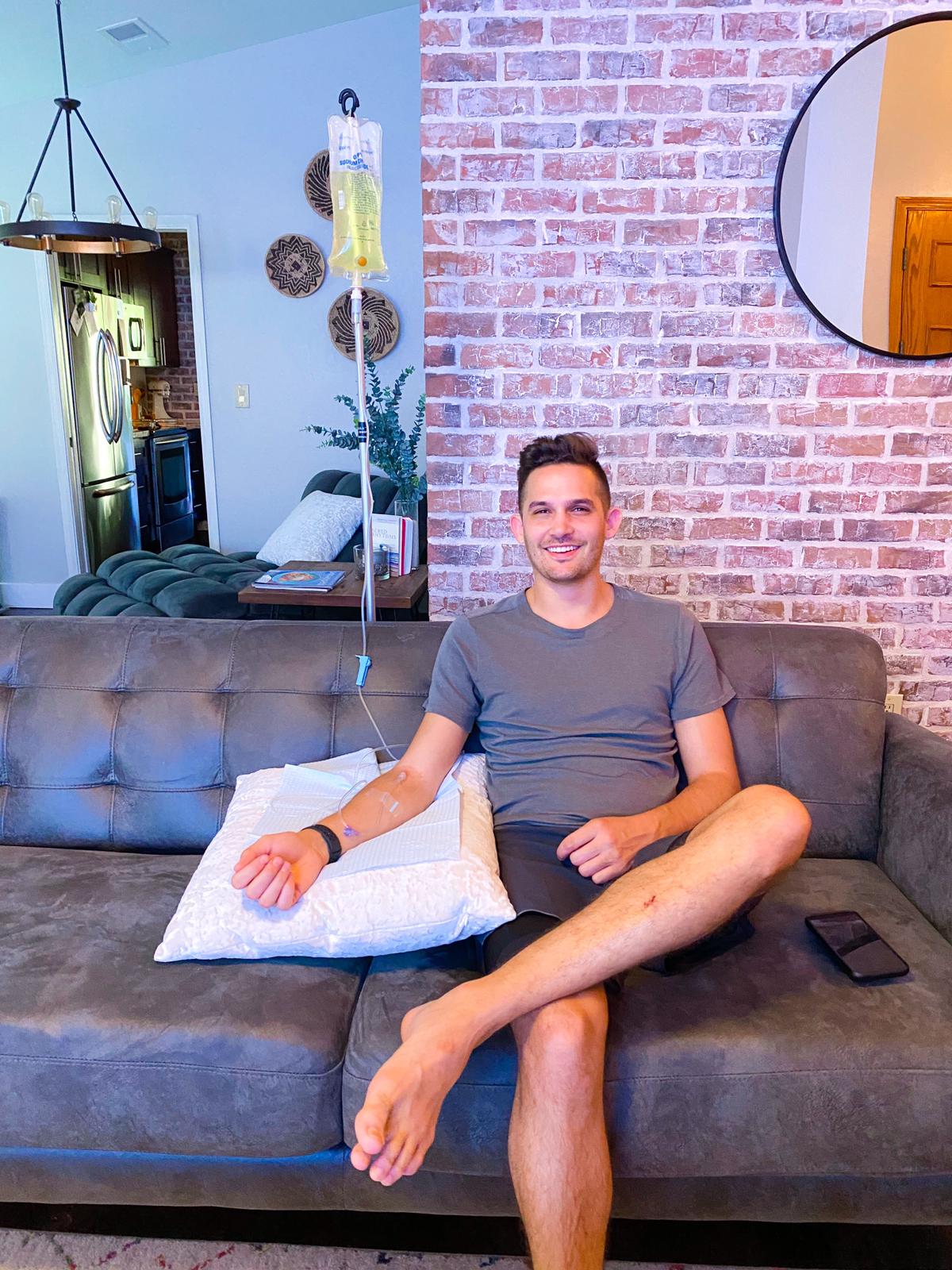 Mobile IV therapy has a number of advantages. For one, it offers patients fast relief for a number of symptoms, including dehydration, headaches, fatigue, and other common maladies. Since IV treatment works directly in your bloodstream, it isn't slowed down by your body's digestive process. This allows you to immediately feel the effects of electrolytes, vitamins, and minerals in your body, as well as any medications you've included in your IV therapy in Strawn.
The IV treatment we offer can help you address a number of symptoms. We have helped clients deal with pain, lessen cold symptoms, beat the flu, and generally improve their health. Whatever your needs are, the medical professionals at Lone Star IV Medics can help personalize your mobile IV therapy in Strawn, suggesting certain IV packages and add-in ingredients for your specific symptoms.
And when it comes to your busy day, mobile IV therapy is the most efficient. Instead of wasting time driving to and from a clinic or doctor's office, you can relax at home or get work done while we come to you. It takes less than an hour to administer mobile IV therapy in Strawn, allowing you to maximize your productivity or time with your family.
IV therapy can help alleviate the symptoms associated with!
How much does Mobile IV Therapy cost in Strawn, TX?
Lone Star IV Medics features a number of packages for IV therapy in Strawn at an affordable price. Our IV packages start as low as $100 for a basic saline solution, while our more deluxe packages go up to $395 for various mixtures of vitamins, minerals, and nutrients. No matter which package you start with, you are free to personalize it as you see fit.
We have a number of popular IV packages to choose from, including customer favorite the Myers' Cocktail, which features magnesium, glutathione, and vitamins such as C, zinc, B12 and B Complex. We also have an Ultimate Myers' Cocktail, which contains a super strong dose of vitamin C and glutathione.
Additionally, we offer a long list of add-in ingredients available starting at $25: 
Vitamins:
Magnesium
Vitamin C
Vitamin B Complex
Zinc
B12
Biotin
L Carnitine
Amino Acid Blend
Vitamin D
Lipo Plus
Glutathione
Medications: 
Benadryl (diphenhydramine)
Zofran (ondansetron)
Reglan (metoclopramide)
Toradol (ketorolac)
Pepcid (famotidine)
How to book a Mobile IV Therapy in Strawn, TX?
Lone Star IV Medics can help you out with the best IV therapy in Strawn and in many parts of Texas. We make getting IV treatment as easy and stress-free as possible. All you have to do is schedule an appointment online or call us. Once your session rolls around, we'll come straight to you with safe, effective IV treatment.