Lone Star IV Medics provides the best IV therapy in Mineral Wells. Our mobile IV therapy in Mineral Wells is both convenient and fast! Call our friendly staff today and make an appointment!
Named for the wells so popular in the late 19th century, this town is roughly 50 miles from Fort Worth and is also known for its great hiking trails, rock climbing, and other outdoor activities surrounding Lake Mineral Wells State Park. If you've been busy exercising, fighting a virus, or even nursing a hangover, our mobile IV therapy services are here to help get you back on your feet to enjoy your favorite activities.
Uses of IV Therapy
Near Mineral Wells, TX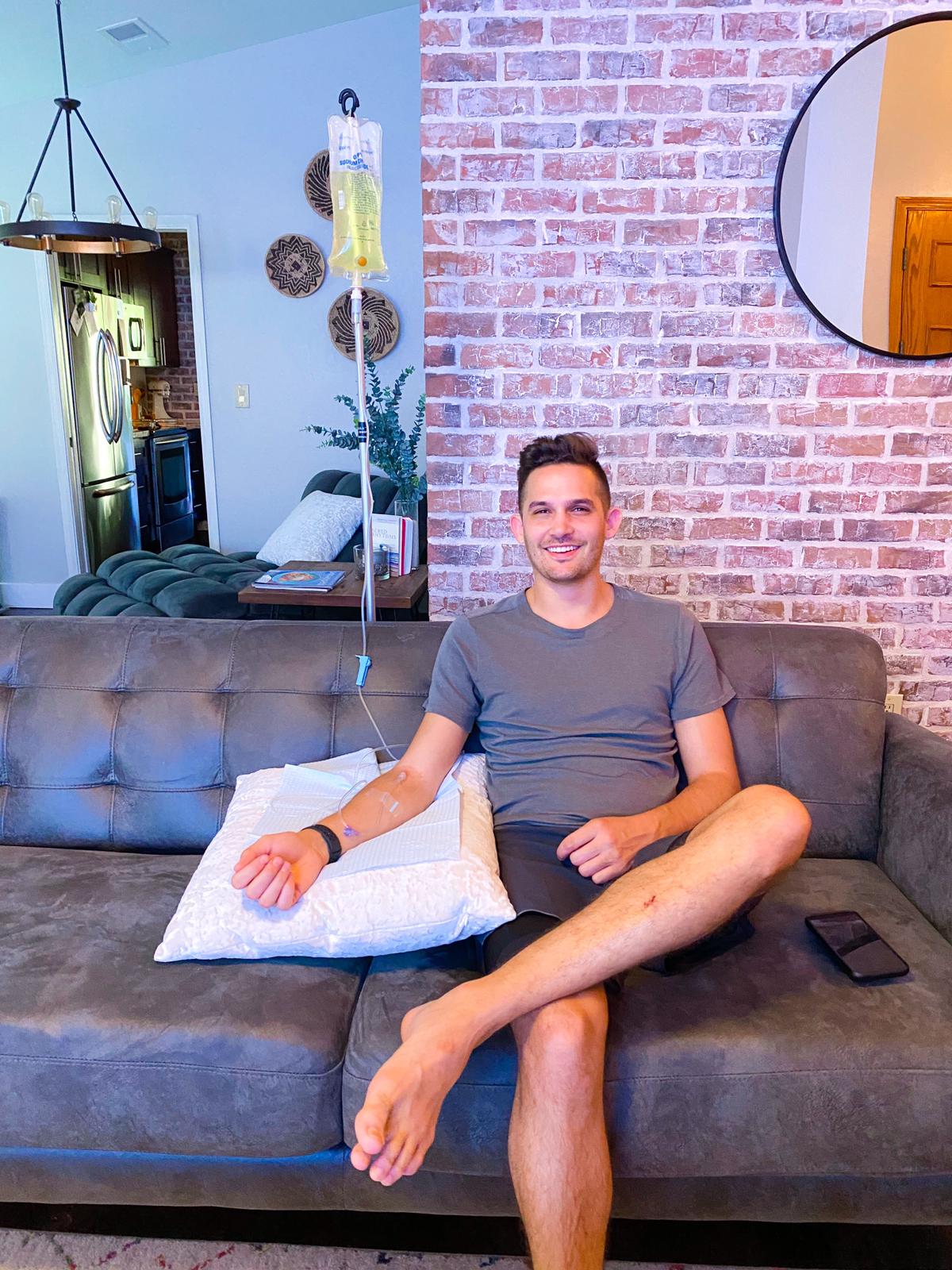 At Lone Star IV Medics, our team of experienced IV professional healthcare providers comes to your home, place of business, or specified location of your choice to provide IV treatments. 
We have medical professionals on staff to ensure your safety and comfort throughout your session, including a pharmacist and naturopathic doctor. Medical direction is provided by a board-certified physician. Supported by this robust team are our esteemed healthcare providers, who have helped make Lone Star IV Medics one of the most trusted names in IV therapy.
During regular business hours, a provider generally arrives within one hour of scheduling your appointment. A mobile IV therapy session in Mineral Wells takes just 45-60 minutes. 
A vitamin infusion in Mineral Wells provides overall wellness or symptom relief.
Do you have a big athletic event coming up but lack energy? An energy boost IV treatment containing vitamins, minerals, and electrolytes, as well as antioxidants for energy restoration, can give you the boost you need prior to your competition.
IV therapy can help alleviate the symptoms associated with!
How Much Does Mobile IV Therapy Cost in Mineral Wells, TX?
At Lone Star IV Medics, we offer various pricing packages for mobile IV therapy in Mineral Wells. Our IV therapy costs range from $100 to $395. Our Purely Saline package, offering basic hydration, starts at $100. We offer add-ins (starting at $25) and custom packages for an additional cost. Mobile IV therapy costs in Mineral Wells are very affordable!
Some of our most popular packages include:
Myers' Cocktail: Our best-selling hydration package. At only $195, it includes six of our highest-impact vitamins, minerals, antioxidants, and hydration for immune system support and an energy boost.
NAD+: Energize your metabolism with our NAD+ package for $1/mg (based on dosage). Known for its potential anti-aging and addiction treatment benefits, this coenzyme enables the mitochondria, your cells' power stations, to convert food into energy.
Along with IV therapy, we also offer intramuscular (IM) injections at $35 each, including:
Vitamin B12
Vitamin D3
Lipo C/Mic Plus
Toradol for non-narcotic pain management
And more!
How to Book a Mobile IV in Mineral Wells, TX
Schedule online to book Mobile IV therapy in Mineral Wells, Texas. There's no credit card required, and you are not charged until your mobile IV therapy in Mineral Wells is finished. It's that easy! Here are the locations we serve. Book an appointment now!