When you're not feeling your best, even the simplest tasks can feel next to impossible. Sometimes, you can barely get out of bed—let alone go to work or take care of your family! If you want to handle all your responsibilities, you need to get better ASAP.
Don't worry: Lone Star IV Medics is here to help. Our team provides IV therapy in Corinth that can help you bounce back from a wide range of illnesses and uncomfortable health symptoms. With our infusions, you'll be feeling more alert, energized, and ready to tackle anything life could throw your way. 
Applications of IV Rehydration Therapy
Near Corinth, TX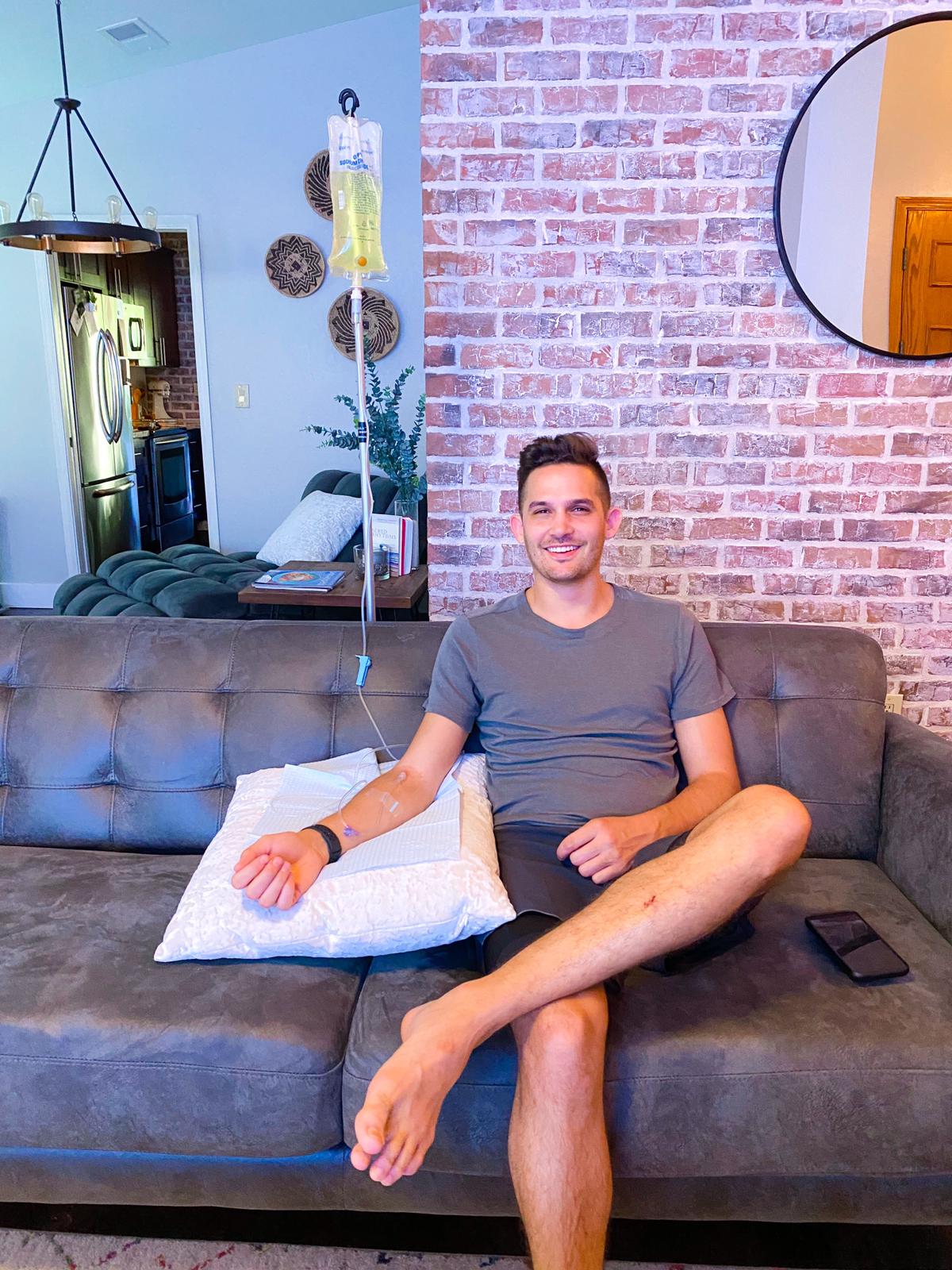 Recover Fast with IV Therapy in Corinth, TX
At Lone Star IV Medics, we know that your body only deserves the best. That's why we use medical-grade, high-quality ingredients in all our IV treatments in Corinth. When you get a vitamin infusion in Corinth with us, you can be confident that you're getting all the very best vitamins, minerals, and electrolytes that your body needs to aid it in reaching peak performance. 
We also know that you need fast relief from all your worst symptoms. That's why we specialize in mobile IV therapy in Corinth! Our healthcare providers can bring IV treatments directly to your home, office, or hotel, so you can enjoy the benefits of IV hydration and vitamins in the comfort of your own space. 
How does IV therapy help you feel better? It's simple: Our IVs give your body the fluids and vitamins it needs to improve your health. It replenishes the essentials you might have lost and helps rejuvenate your system at a cellular level. The result is greater overall health and wellness! 
Our IV vitamin therapy in Corinth, TX, can work for anyone. However, it's particularly effective for people struggling with symptoms associated with conditions like hangovers, migraines, morning sickness, colds, or the flu. If dehydration plays a role in your condition, we can help you recover.
IV therapy can help alleviate the symptoms associated with!
How to Book a Mobile IV in Corinth, TX
With IV therapy in Corinth, you can find relief from your worst symptoms and improve your overall health in a big way. Our IV treatments can help you get back on your feet and back to your daily tasks.
Contact Lone Star IV Medics to learn more about the locations we serve and schedule online to make an appointment. We are here to help you experience the benefits of IV therapy.
Book Now!
Serving Corinth & all suburbs!
Open 8AM-8PM, Daily