Fast and easy Mobile IV therapy when you need it, where you need it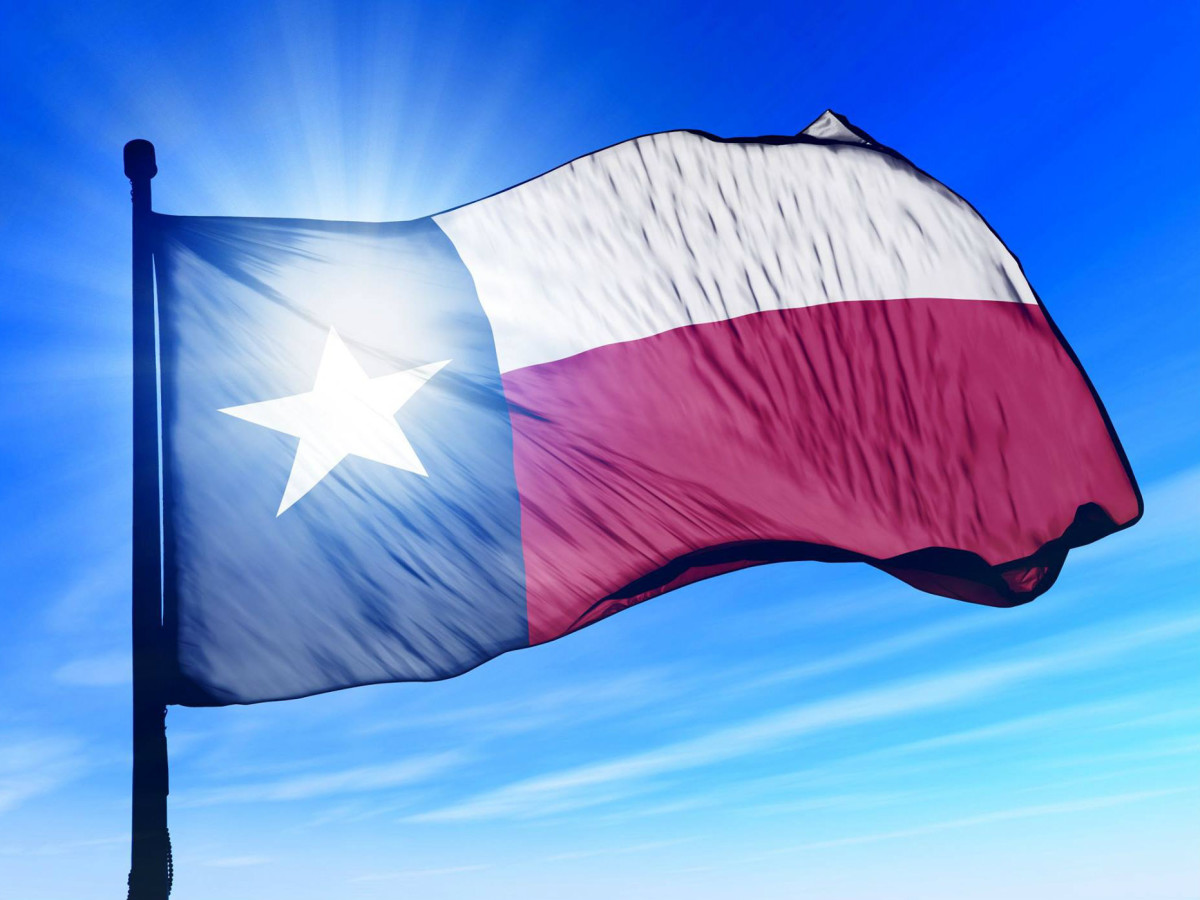 How Mobile IV Therapy Works
We Come To You
A healthcare provider will come to you. We can typically be at your door in 1 hour or less, but this may vary based on our healthcare providers availability.
Feel Better Faster
You'll feel rejuvenated and revived
almost instantly!
---
Lone Star IV Medics offers home IV services for rapid relief. When you schedule an appointment our clincal professionals will come to your home, office, or hotel. After a quick health assessment, we administer an IV cocktail full of essential vitamins and minerals.
While our IVs work, all you need to do is sit back and relax. A typical treatment takes 30-45 minutes. And when it's done, you'll be feeling good as new and ready to take on the world!
Your health is one of the most important things you have. Without it, your world seems to stop — you can't work, you can't take care of your family, and you can't even relax!
So, what do you do when your health is suffering? Contact Lone Star IV Medics. Whether you're fighting a cold, nursing a hangover, or simply looking for an all-natural energy boost, we can help.
No matter what ails you, our team has the nutrients you need to manage your symptoms and get you back to your busy life.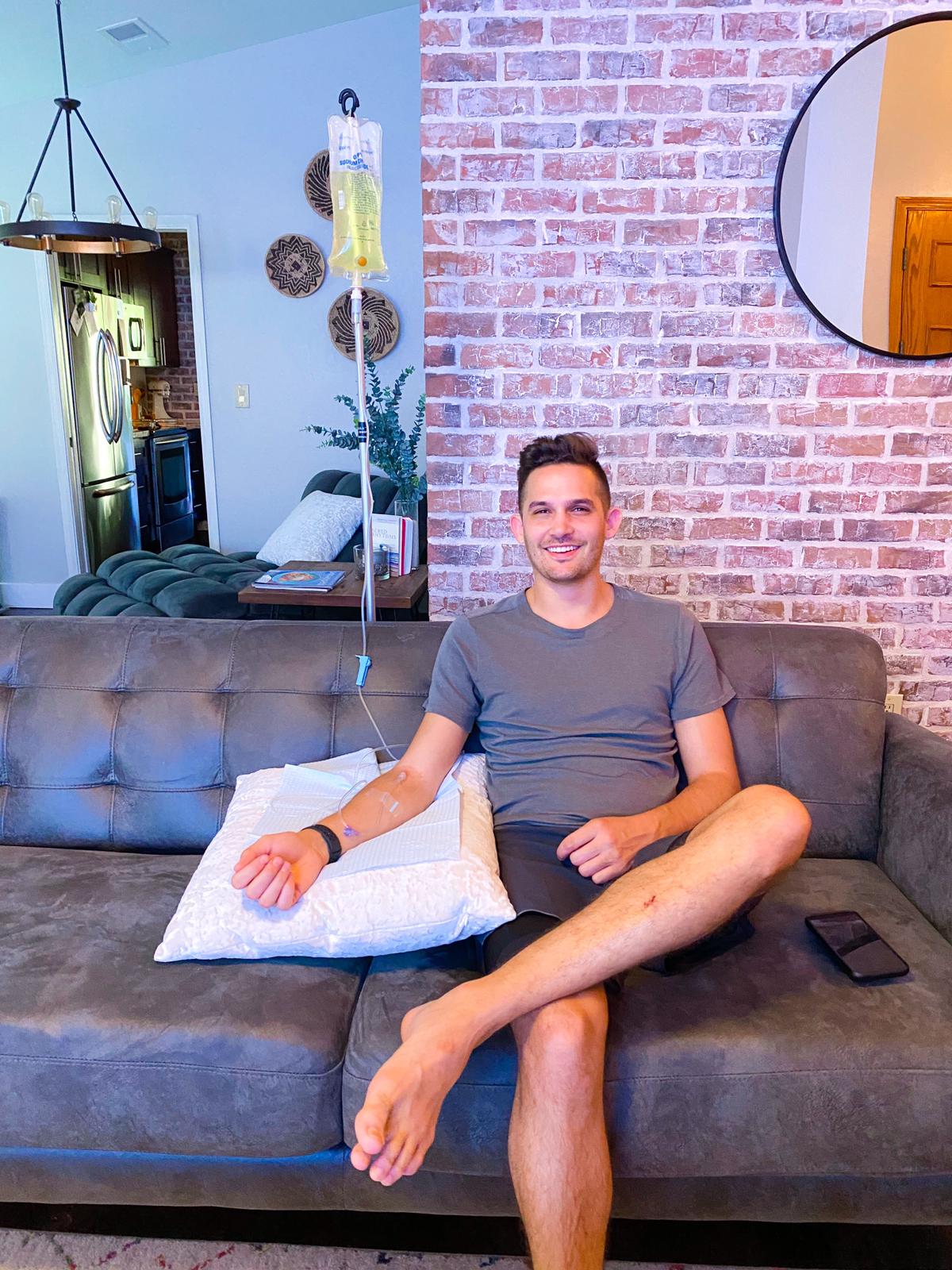 Texas' Best Mobile IV Therapy Service
IV therapy is a great option if you want fast relief from conditions like migraines, hangovers, morning sickness, or plain old fatigue. But if you want to feel your best, you need to work with the best medics.
When you turn to Lone Star IV Medics, you always get optimal results. Our clinical team includes some of the most talented and experienced healthcare providers around. We're also proud to offer hospital-grade IV packages made with top-quality ingredients.
IV Therapy That Comes to You
Lone Star IV Medics is dedicated first and foremost to our patients' health and comfort. That's why we offer mobile IV therapy right in your home. We know that you don't want to go anywhere when you're feeling sick, so we come to you!
But what if you're not at home? Don't worry. We can also come to your office, hotel, or just about any other location you request. Whether you're looking for mobile IV therapy in Dallas, Fort Worth, or another city in Texas, our team can meet you where you are and help you rehydrate and relieve your symptoms.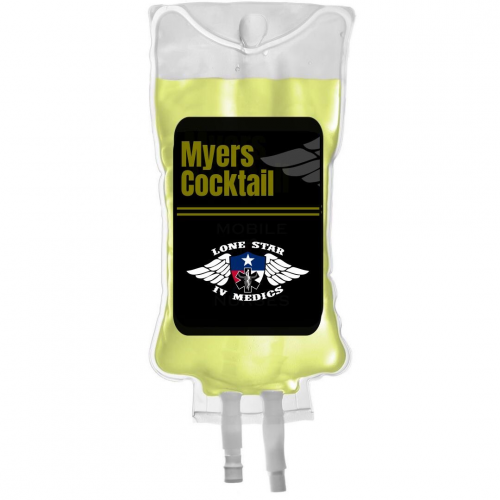 The Myers' Cocktail
---
Our Best Selling Hydration Package
Features 6 of our highest-impact vitamins, minerals, antioxidants, and Hydration, can help with skin health, and aid your weight loss regimen.
Supports your Immune System and can give you a burst of energy to stop you from feeling sluggish.
Recommended for everything from hangovers to fatigue, the flu, recovery from an athletic event, or a chronic illness.
The Ultimate Myers' Cocktail
---
Our Premium Package
5000 mg of Vitamin C and 1000 mg of Glutathion
Antioxidant-rich package will knock out the toughest flu or hangover symptoms
Increase overall energy and alertness.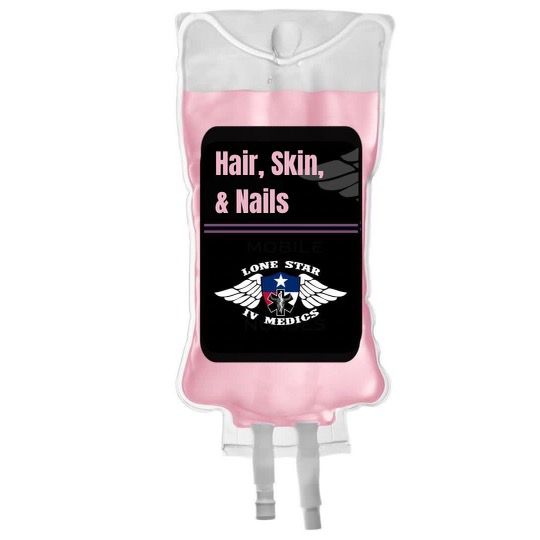 Hair, Skin, and Nails
---
Restore Your Youth
Designed to deliver ingredients that help promote healthy hair and nail growth, while also combating oxidative stress caused by free radical to give your skin a youthful glow.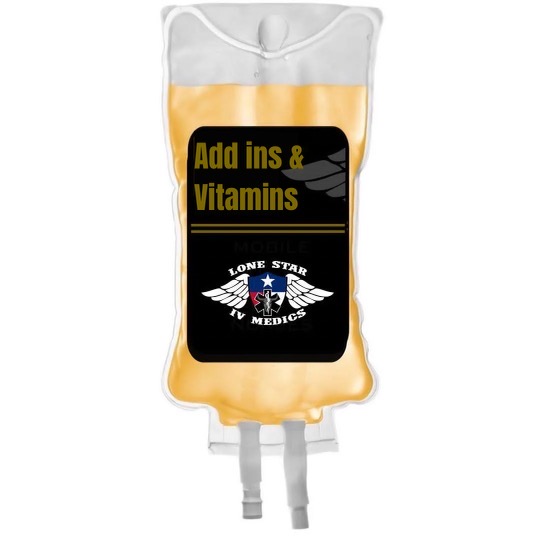 Add-Ins & Injections
---
Upgrade Your Drip
Increase the effectiveness of your IV or target a specific symptom by upgrading your IV with an Add-In or Intramuscular Injection
The Science Behind IV Infusion Therapy
Your body absorbs nutrients, which help your cells recover and your body rejuvenate. However, these nutrients usually pass through your digestive system first, leading to a delayed reaction and only a fraction of the benefits. 
But with mobile IV therapy, we skip your digestive system and send those nutrients directly into your veins. This allows your cells to absorb even more nutrients at a faster rate. The results are near-immediate relief, a replenished body, and an energy boost that helps get you going again. 
But don't just take our word for it; schedule an appointment today to experience the benefits of IV therapy first-hand.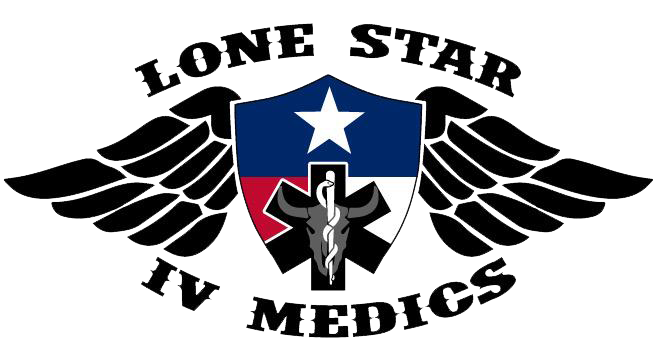 We Deliver Safe, Rapid Relief.
Hospitals can provide IV drips, but they usually do so at a higher cost than a mobile IV therapy service like Lone Star IV Medics. Hospitals are also inconvenient and time-consuming, which is particularly frustrating when saving time is one of the primary benefits of IV infusion therapy. 
When you contact Lone Star IV Medics, you can expect when you contact Lone Star IV Medics, you can expect a trained healthcare professional to arrive at your home or location within an hour. Our clinical team is led by a physician licensed in the state of Texas to practice medicine. The healthcare providers will review your health history, medication history, vital signs and symptoms prior to your treatment.
IV therapy has a multitude of applications, and we consider it a privilege to bring this comforting care into our clients' homes.
Call us at 214-470-2008 or text us to schedule your on-demand IV. You can also contact us online to learn more about our in-home remedies and our service area. Our business is built on fast, convenient service, so you can expect a reply within 24 hours. Contact Lone Star IV Medics today and let our in-home IV treatments get you feeling better than ever. 
On demand IV therapy is just a text or phone call away! Contact us now for ASAP service, anywhere in the Dallas/Fort Worth area!
What Makes
Lone Star IV Medics

The Best Choice?

A few good reasons to choose us for your IV hydration needs:
Safe
You are truly in good hands when you trust your IV therapy to Lone Star IV Medics. All of our healthcare providers are state certified with many years of experience.
We Come To You
We bring IV hydration experience and expertise right to your doorstep. Discover the power of concierge medicine by trying one of our IV packages today.